"Young ladies, I'll be frank: the majority of our men have died on the front and only one out of ten among you will end up married. The rest will have to learn to work and look after themselves". Those were the words of a principal who gathered her female pupils after the end of World War I, as told by Virginia Nicholson, Virginia Woolf's grandniece, in her book Singled Out: How Two Million of British Women Survived Without Men After the First World War.
Paradoxically, along with the rebellion of the first suffragettes who conquered the right to vote in the United Kingdom –together with the Parkhursts-, one of the main triggering factors of the incorporation of women in the labour world was WW I. For the sake of a purely historic need -men were on the front-, women went massively to factories to perform a traditionally masculine work. It was there were they proved that they could play the same role providing that they were given the chance. After the ceasefire, a window of opportunity opened, confirming the path taken. Socially, single women were not called spinsters anymore: they were considered strong, independent women facing adversity.
That first taste of freedom turned into an unstoppable wave that would reach all the shores of the labour world progressively. Nevertheless, there are still sectors either impervious to the incorporation of women or with very low percentages of feminine representation. Construction, where until now the image of a male brickie on a scaffold prevailed, is one of the most glaring examples of this. In the vein of STEM careers, where parity is still far from a reality, the percentage of women working in construction industry in the USA is just 10%. In countries like Chile is even lower, just 6.1%. But women's integration in this sector is not just a matter of parity and social justice; it's imperative in times where labour is scarce.
This is a complex issue and, as such, there are no simple solutions. The reasons behind it are varied: lack of training, information and representativeness, or a social perspective that deters women to consider themselves as candidates to work in the sector, are some that are pointed out frequently. Nowadays, every party involved in the construction world has the responsibility to reduce that historical gender gap. Only by working transversally within academic and professional environments will we be capable of walking the right path. More than recipes, the following are some of the strategies that can contribute to it.
Lessons in leadership
The coronavirus crisis has been compared to a war. In that sense, we could also find a lighter side to it as happened after the First World War. They say that the stature of a leader can be measured in times of crisis; a moment when, apart from leading, it's time to inspire as well. The current pandemic has given numerous women the opportunity to prove their ability in positions of responsibility.
Jacinta Arden in New Zealand and Angela Merkel in Germany are examples of effective management. It would be positive that many other sectors that were male-prevailing until now took notice of those results. Once again, beyond a parity perspective, we're before the opportunity to bring in deeper, more enriching approaches, as explained in this Harvard Business Review article.
It's not a widely known fact, but during the 14th century, female construction workers were being hired in Seville (Spain). They were buried by history. Today, the sector has new exponents, and not only filling leadership positions in organizational charts.
In 2018, for instance, Katie Smith became the first female bricklayer in her construction company in 130 years. It happened in the United Kingdom, and it made the headlines. It was still an anomaly.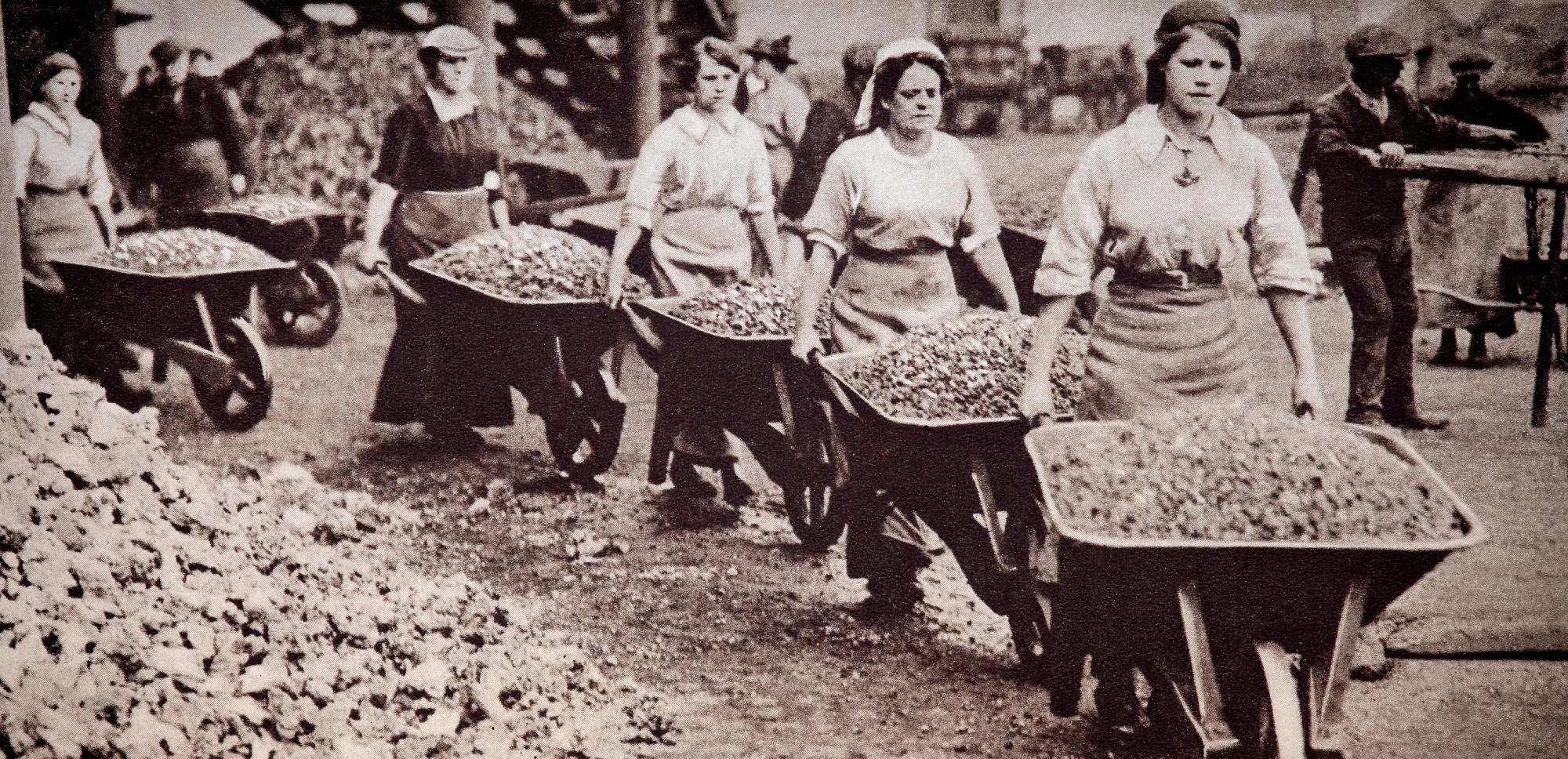 Her current aim is to start a construction company which promotes the incorporation of women. In her own right, she's a leader as well.
Education and equal employment opportunities, foundations of inclusiveness
Raising awareness from early educational stages is one of the key factors regarding the reconfiguration of the sector. Nevertheless, said awareness should be accompanied by employment opportunities that allow women to show their skills. As a snapshot of that fight for parity, ACCIONA is working on the construction of a hospital in Chile with female workforce. In that country, apart from the scarce 6% of women dedicated to construction, their incorporation to the labour world is quite reduced, just 48.5% —lower in average than Latin America (55%) and Europe (62%).
The initiative includes not only the construction of the hospital, but also a previous female training programme -from which around 90 women have already availed of- and their subsequent recruitment for the project. The goal is to incorporate female workers, but also that the facilities are adapted to their needs. Their role will be to build a wing of the hospital in its entirety, the so-called Sala Cuna. After the execution of the project, they'll have the opportunity to extend their work during a second stage focused on the construction of the Emergency Medical Care (SAMU) building.
Networking: a female world
The promotion of parity in any social and professional environment is one of the most powerful tools regarding group awareness. Experience-sharing forums are crucial elements as well. The Women in Construction Summit is an event to be held in London where workshops, presentations and activities will be utilized to give voice to women in the sector, while enhancing their professional development and providing them with a chance to create networks. Among the speakers will be some of the most prominent female leaders of the construction world, who will contribute with their vision and serve as role model on how to accomplish any objective.
It's time to open a window for constructive debate -pun intended- about the most convenient strategies towards the incorporation of women. Rather than proclaiming big announcements, this is probably more about taking steps forward and adding up initiatives. Undoubtedly, there's still a lot to achieve.
Sources: CNBC, Construction Dive