"The man or the woman in whom resides greater virtue is the higher; neither the loftiness nor the lowliness of a person lies in the body according to the sex, but in the perfection of conduct and virtues.", Christine de Pizan.
The quote with which we open this article appears in The City of Ladies, a work by the humanist philosopher and poet Christine de Pizan. This book, published in the 15th century, is a plea in favour of women, for whom she claims a place in the world and their recognition in the history of humanity. And Pizan wrote it at a time when women's rights were neither there nor expected. Her ideas were so revolutionary that she was condemned by the most conservative sectors, but she achieved great fame among educated women.
In Christine's view, female inferiority was not really natural, but cultural. If women were relegated to the four walls of the home and were not educated, how could they aspire to the achievements of men?
The truth is that, if leadership has been a masculine field, it has obviously not been because women lack the necessary skills to be able to manage power positions, but because they did not have the possibility to access it. For a long time only male attributes of power have been valued.
The coronavirus crisis has provided ample proof of this. Only 10 countries are led by women. But seven of them appear as the heads of state who have best managed the COVID-19 pandemic. Female leadership has much to contribute to institutions and the corporate world.
In the 21st century, there is an urgent need for half of the population to have the same opportunities as the other half. Moreover, research has shown that companies with more women in management positions are more profitable, more socially responsible, and respond better and faster to crises.
Women can be just as good leaders as men. And the example of the coronavirus crisis was just the latest in a long line. Throughout history, a number of women have proven to rise to the occasion.
Perhaps you have not heard of many of them until now. We are going to introduce you to some of the most important leaders in history.
Old (and not so old) stories of female leadership examples
Among the pages of the aforementioned "City of Ladies", Christine de Pizan introduces us to the great women of history. Warriors, martyrs, saints, poets, scientists or queens. Women who, with their knowledge, their behaviour or their ingenuity, have contributed significantly to the growth and development of society. Their trajectories and examples of female leadership applied to different fields and in different times, have much to teach the working world.
Some of the stories she collected in her book (remember that it's a 15th century work) are listed below, although we have added several more names to the list.
Dido (Turkey, 759 BC).
The history of Carthage begins with the existence of an extraordinary woman, Elisa of Tyre (later known as Dido). Although her historical veracity is proven, in the story of her life, reality is mixed with legend. Elisa of Tyre was the daughter of Muto I. She had two brothers, Pygmalion and Anna.
When her father died, Elisa saw how her ambitious brother took all the power of the Phoenician city. Her brother's greed reached the point of murdering Elisa's husband, one of the richest men in the city, in order to get his fortune.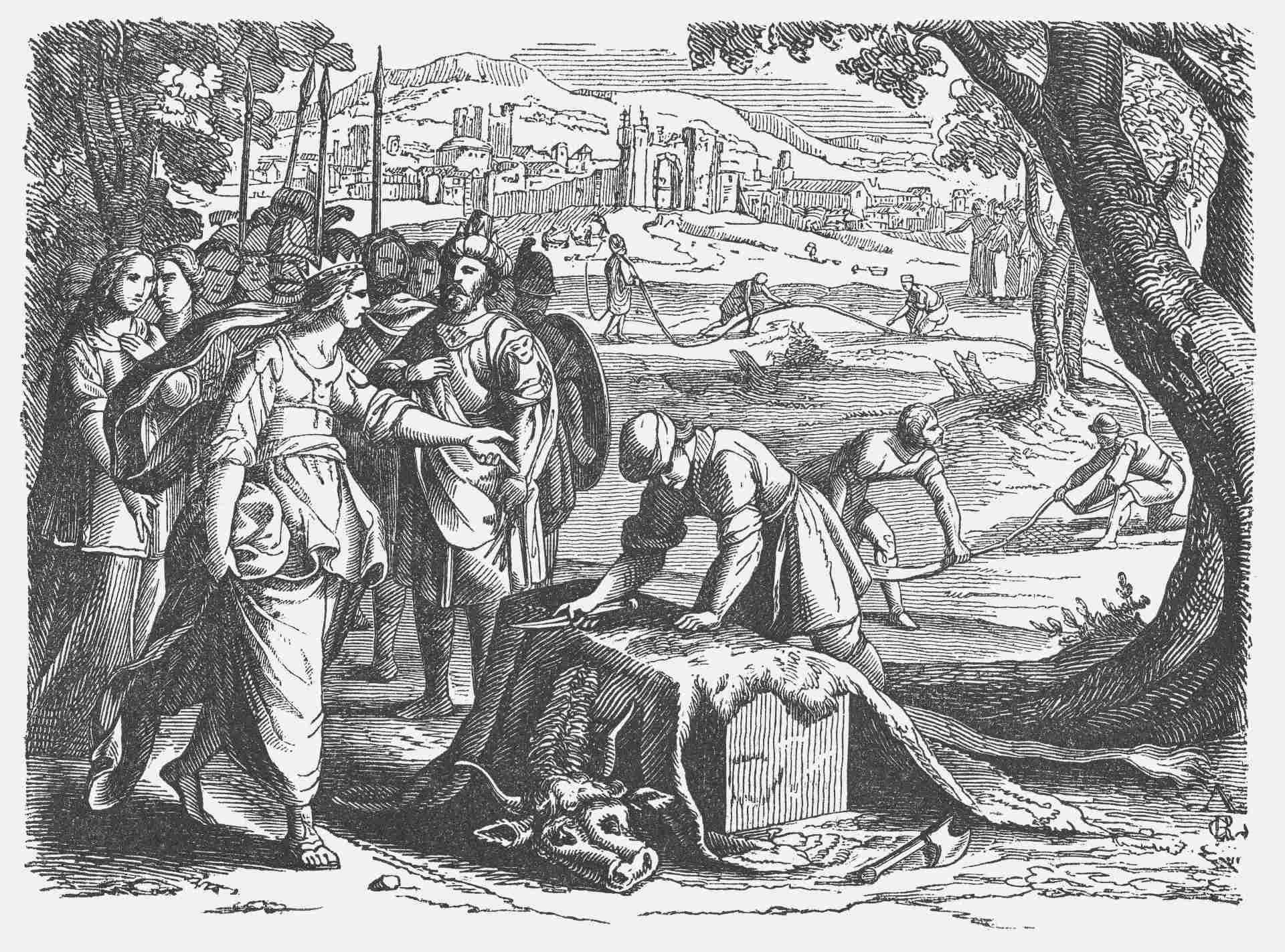 Elisa deceived him and fled Tyre with her younger sister and an entourage of men and women who were loyal to her. Their final destination was a point on the coast of North Africa. Elisa presented herself to the king and asked him to give her a piece of land to found a city.
According to the legend, the monarch gave her an ox skin; that would be the area that would cover his city. Elisa was not intimidated by such a provocation. She took the skin, cut it into the thinnest strips she could and draw an extensive perimeter on which she erected the fortress of the city that will later be known as Carthage. Elisa was crowned queen and her new subjects baptized her with the name of Dido.
What does the story of Dido teach us?
Dido, being humble, managed to escape from her brother and get the land to build the city of Carthage. Traditionally, humility has been fundamentally a trait of female leadership. And it is, without a doubt, also an essential characteristic for being a great leader. Without humility it will be very difficult for anyone in charge to recognize their mistakes, learn from experience, consider other people's perspectives, and be willing to change and improve.
Agnodice (Greece, 4th century BC)
The next example of female leadership is the first woman who dared to be a scientist. Agnodice achieves this by pretending to be a man. As a child she saw how women suffer (and die) during childbirth, usually because they preferred to fend for themselves rather than seek the help of a man. The Athenians forbade women to practice medicine because they suspected them of performing abortions.
Outraged by this situation, Agnocide secretly went to Egypt to study medicine. After training, she returned to Greece and pretended to be a man in order to practice her profession. She soon became the gynaecologist of Athens and her success caused her colleagues to accuse her of abusing her patients. Agnodice was forced to uncover his true identity to confront such facts.
She was sentenced to death for the illegal practice of medicine. Fortunately, her patients mobilized and managed to save her. The Athenians not only ended up acquitting her, but also authorized women to practice medicine in Athens.
What can we learn from Agnodice?
The importance of empathy. Success requires leaders to establish an emotional connection with their followers. As a physician, she was able to connect with her patients' needs and, as a result, they were there for her when the gynecologist needed them.
Isidora Goyenechea (Chile, 1836)
She was a businesswoman more by inheritance than by her own initiative. But once the power was in her hands, she knew how to lead her family's businesses in a genuine way. In 1873 Isidora was widowed, and ended up managing her late husband's businesses, including the mines of Lota and Coronel, which continued to deliver supplies during the War of the Pacific thanks to this example of female leadership.
In Lota, Goyenechea was concerned with paving streets and ensuring that the workers' houses had sanitation services, in addition to founding the Pequeño Cottolengo home for orphans. These actions mean that, today, she's considered one of the pioneers of Corporate Social Responsibility. Not to mention that she made the installation of the first hydroelectric plant in South America, the Chivilingo plant, in 1897.
What do we get out of this story?
The importance of putting your people before yourself. Isidora Goyenechea is an example of this. By dedicating resources and attention to her employees and local communities she achieved great business results.
People who approach leadership as an individual achievement are too self-centered to foster the well-being of their teams and unlock the potential of their subordinates.
Sarah Breedlove (United States, 1867)
Better known as Madam C.J. Walker, she became a successful entrepreneur thanks to her cosmetics empire. The daughter of African-American slaves, she was the first in her family to be born free. Orphaned at the age of seven, she worked in the cotton fields and married at 14, only to be widowed six years later.
She began to work washing clothes until the chemicals caused her hair to start to fall out. Then she started working in the world of cosmetics, inventing a creme for women of African descent and promoting her cream door to door.
The success of her product was not long in coming and she soon had a team of saleswomen. In 1917 she held her first annual conference of Madam Walker Beauty Culturists. She rewarded the best saleswomen, attracted new sales agents and valued those who have contributed to their communities. She emphasized the importance of philanthropy and social activism and supported the fight for civil rights throughout her career. She was an example of women's leadership.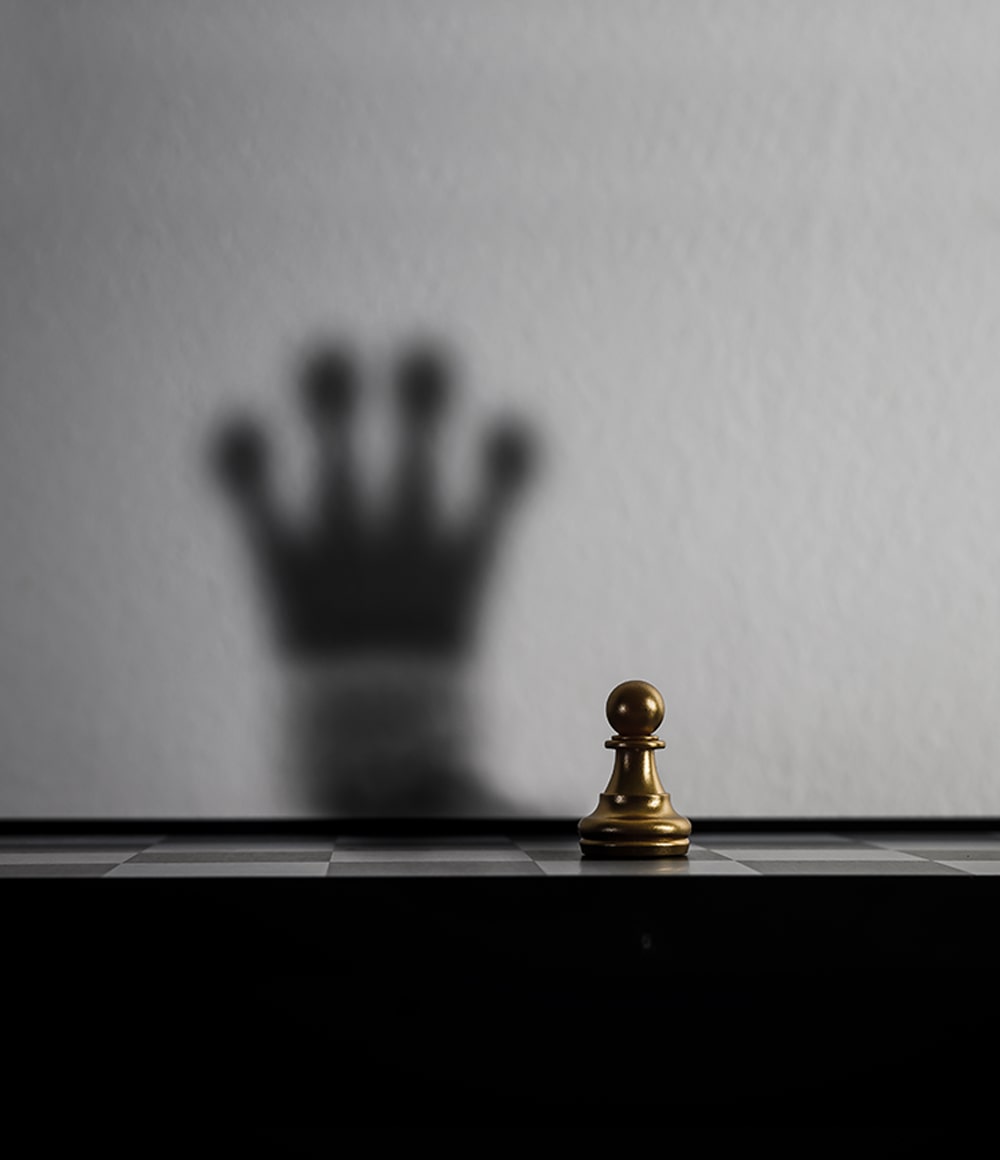 What does Sara Breedlove's story teach us?
That in order to be a good leader it's necessary to bet on others. It has been shown that when women lead they are more likely to spend more time coaching, training and developing their team members than male leaders.  As was the case of Sarah Breedlove, who dedicated time and effort to give women like her a future.
Leymah Gbowee (Liberia, 1972)
This woman's story begins with violence. The 1990s in Liberia were synonymous with fierce fighting between armed groups for control of the country. Deaths numbered in the thousands and the number of displaced people reached 1,000 by the end of the conflict. Her personal story is also full of pain. She suffered abuse in the refugee camps she passed through during the war and was mistreated by her husband.
A social work course organized by UNICEF was her way out. Ironically, she was taught to counsel victims of violence against women and was sent to work with refugees in Sierra Leone. It was an experience that changed her life completely. She left her husband and went away with her children to start a new life. She devoted herself body and soul to the women of war, whom she recognizes as the main victims of all conflicts.
Together with Thelma Ekiyor she created Wipnet, an action group to include women at the heart of peace dialogues, where they're always forgotten. She achieved the feat of uniting women of different religions, backgrounds and ethnicities to work together for peace.
But only men had the power to stop the violence. So Leymah encouraged the women of Wipnet to go on a sex strike to put pressure on their husbands. This 20th century Lysistrata succeeds and gathers thousands of women dressed in white in front of Charles Taylor's palace.
Leymah's power turned the eyes of the whole world on Liberia. International pressure was exerted until the regime decided to leave power. Leymah Gbowee received the Nobel Peace Prize in 2011.
What does Gbowee's story teach us?
The importance of motivating through transformation. Just as Leymah Gbowee did by inspiring thousands of women to achieve together a common goal: peace. Academic studies show that women are more likely to inspire and encourage personal growth. They're better able to connect people to purpose and give them a reason for being than men, whose leadership is more about rewards and punishments.
This type of mandate, related to emotional intelligence that manages to transform the attitudes of a team, is linked to higher levels of commitment, performance and productivity.
Female leadership or male leadership?
In business, male leadership prevails. And, traditionally, for a woman to reach positions of power it seemed that what she had to do was to emulate the behavior of her bosses or colleagues. However, there are many quantitative studies that indicate that gender differences in leadership success do not exist. Although, beyond gender stereotypes, different ways of exercising power can be observed for men and women.
"Gender differences in leadership success do not exist."
It is clear that in matters of equality, the best leadership, as Pizan said, is that based on the perfection of conduct and virtues, and not on gender reasons. But just as women have been taught to exercise power like men since time immemorial, we also believe it's necessary to remember that men have much to learn from these examples of female leadership.
Sources: https://hbr.org/2021/04/research-adding-women-to-the-c-suite-changes-how-companies-think?language=es
https://www.inc.com/jana-kasperkevic/women-entrepreneurs-conference-simon-sinek.html
https://hbr.org/2020/04/7-leadership-lessons-men-can-learn-from-women