Renowned French photographer Cartier-Bresson once described the essence of a great photograph as capturing "the decisive moment." It's that magical instant when perfect framing, a compelling subject, and meaningful action come together to create a powerful image. Similarly, there are pivotal moments in the narrative of a human life—turning points that define who we are and what we become.
Anton Ricafort nurtured dreams of becoming an engineer from a young age. His journey began in the Philippines, his place of birth. He then ventured to the United States with his family to complete his high school education and earn a bachelor's degree in civil engineering. He soon embarked on his first job in an engineering consultancy firm. It seemed like his career was off to a great start.
However, life often takes unexpected turns, as Anton himself experienced. And this is when he recounts his own decisive moment, "Unfortunately, I had to leave the US because my working permit was terminated and our family's application for permanent residency was not granted. So, after two years of working professionally, I had to go back to the Philippines. That was the most difficult part… you prepare yourself to live and work in a certain country and a certain place, and then you discover that you can no longer do so."
During this challenging period, Anton's dreams appeared to crumble. He shares, "I found a lot of challenges finding a meaningful or interesting job in the Philippines." Little did he know that these trying years would become a critical chapter in his life story—a chapter that would ultimately shape his character and lend newfound depth to his career.
Under the volcano: A childhood on the move
Before his time in the US and that unexpected turn of events, Anton Ricafort studied in three different grade schools in the Philippines. His parents relocated frequently within the country for work-related reasons, leading to his upbringing in various cities and regions. Natural disasters also played a role in his nomadic childhood. "In the 90s, I was near the volcanic eruption of Mount Pinatubo… It was one of the biggest volcanic eruptions in recent history. In 1991, my school was covered by the volcanic lahar flow, so I had to move to Manila," he recalls.
Growing up in a constant state of flux left a lasting impact on his character. "I experienced a lot of moving around during those formative years. So, I believe it helped me focus more on studying, sports, and achieving goals, rather than trying to figure out how to fit in. I think that was because I just kept moving and moving. It made things that are more important stand out."
Portland cement is the world's most commonly used type of cement, named after its resemblance to Portland stone quarried on the Isle of Portland in the United Kingdom. It's only fitting that a future civil engineer would move to Portland, although the American namesake, as the next stop with his family. There, he completed his high school studies and earned a Bachelor of Science in Civil Engineering at Oregon State University in Corvallis. "During those years, I focused on becoming a structural engineer, taking numerous structural engineering classes. One of my favorite classes was wood structural engineering. Being in the Pacific Northwest, there's an abundance of timber, and I think that's one of the specialties of that engineering school," he points out.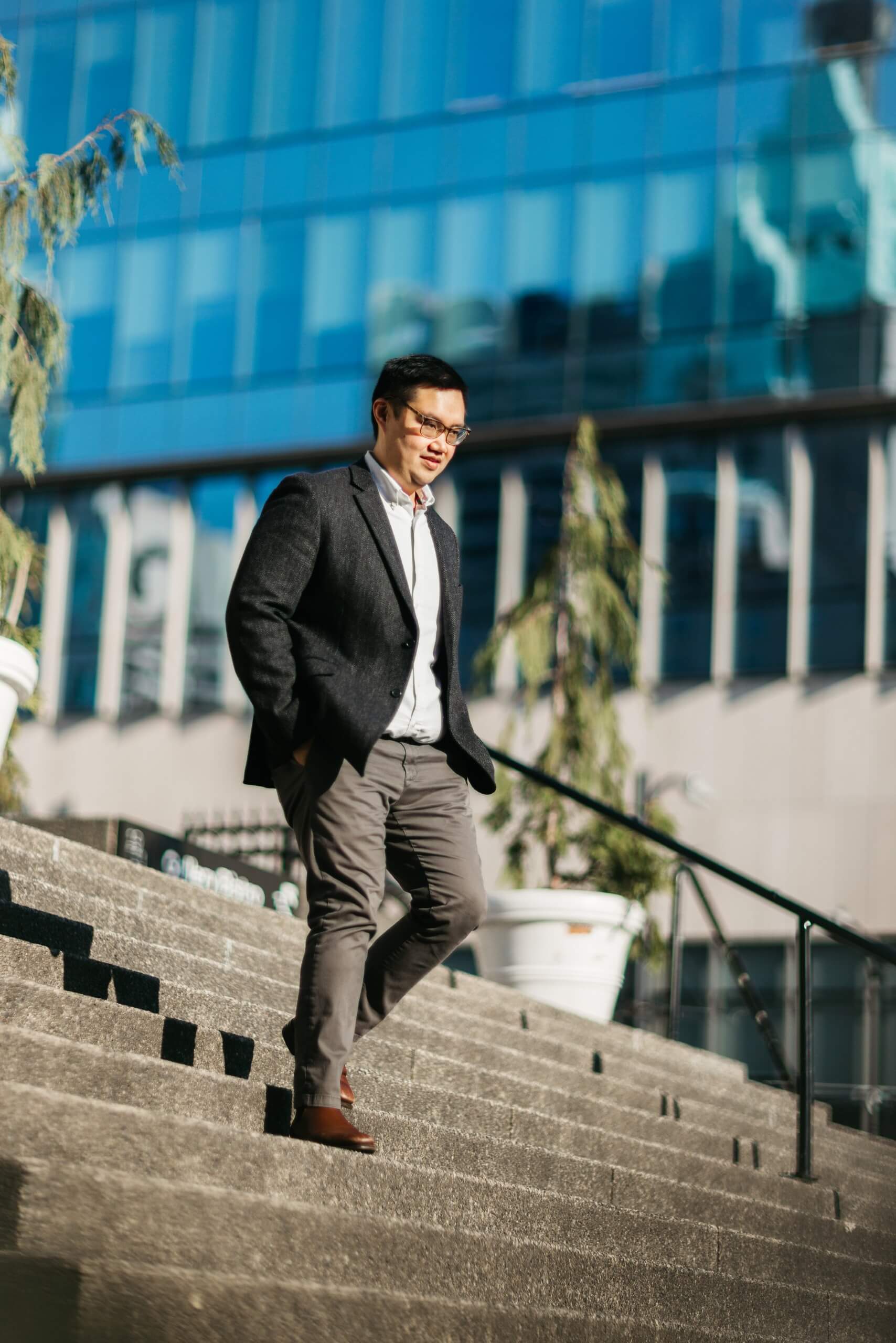 A renewed understanding of development and infrastructures
Upon finishing his studies, Anton embarked on his career with the engineering consultancy mentioned earlier, specializing in commercial and residential development. However, barely two years later, he found himself back in the Philippines, grappling with life's uncertainties. Everything had ground to a halt—a denied permanent residency application, a new home city, and no apparent long-term career path on the horizon. Nevertheless, his perpetual journey soon resumed as his former employer extended an enticing opportunity in Australia in 2011. This new role would offer him unexpected insights into the transformative impact of infrastructure.
"I started working for a business unit that worked on infrastructure projects in developing countries. We undertook engineering design services for countries that faced challenges financing and maintaining infrastructure projects." This approach taught Anton a few valuable lessons, "The unique challenge there is I needed to find a balance between simplicity and sophistication in terms of engineering designs and local context, given that there are a lot of constraints in terms of skilled labor and advanced engineering materials. Also, working in these geographies allowed me to work more with economists. And of course, reading their reports exposed me the economic justification of the infrastructure development. This gave me a deeper understanding of how the infrastructure projects were developed and financed."
One of the projects that sums up that ethos is the Enga Highway Rehabilitation project that he worked on after the 2015 Cyclone Pam in Vanuatu, which wiped out many of the critical bridges and crossings on the island. "The local community cannot the access the island's essential infrastructure. The students can't go to school for weeks, and some for months. People can't sell their produce in the market. By undertaking this work, we're trying to give back the community's basic needs through infrastructure." And he adds, "What I really valued about this experience is being involved in meaningful and impactful work. However, one important aspect for me that I was missing was I wasn't doing it in the Philippines."
Together with other institutions such as the World Bank, one of the main clients of his engineering consultancy firm in Australia was the Asian Development Bank, which has its HQ in the Philippines. "And so, I moved back to Manila for a chance to lead business development there, and that's what eventually led me to ACCIONA as well." At last, with a renewed vision of the needs in his home country and the developing world, Anton gladly returned to the very same place where he was so reluctant to live after his being denied his permanent residency in the US.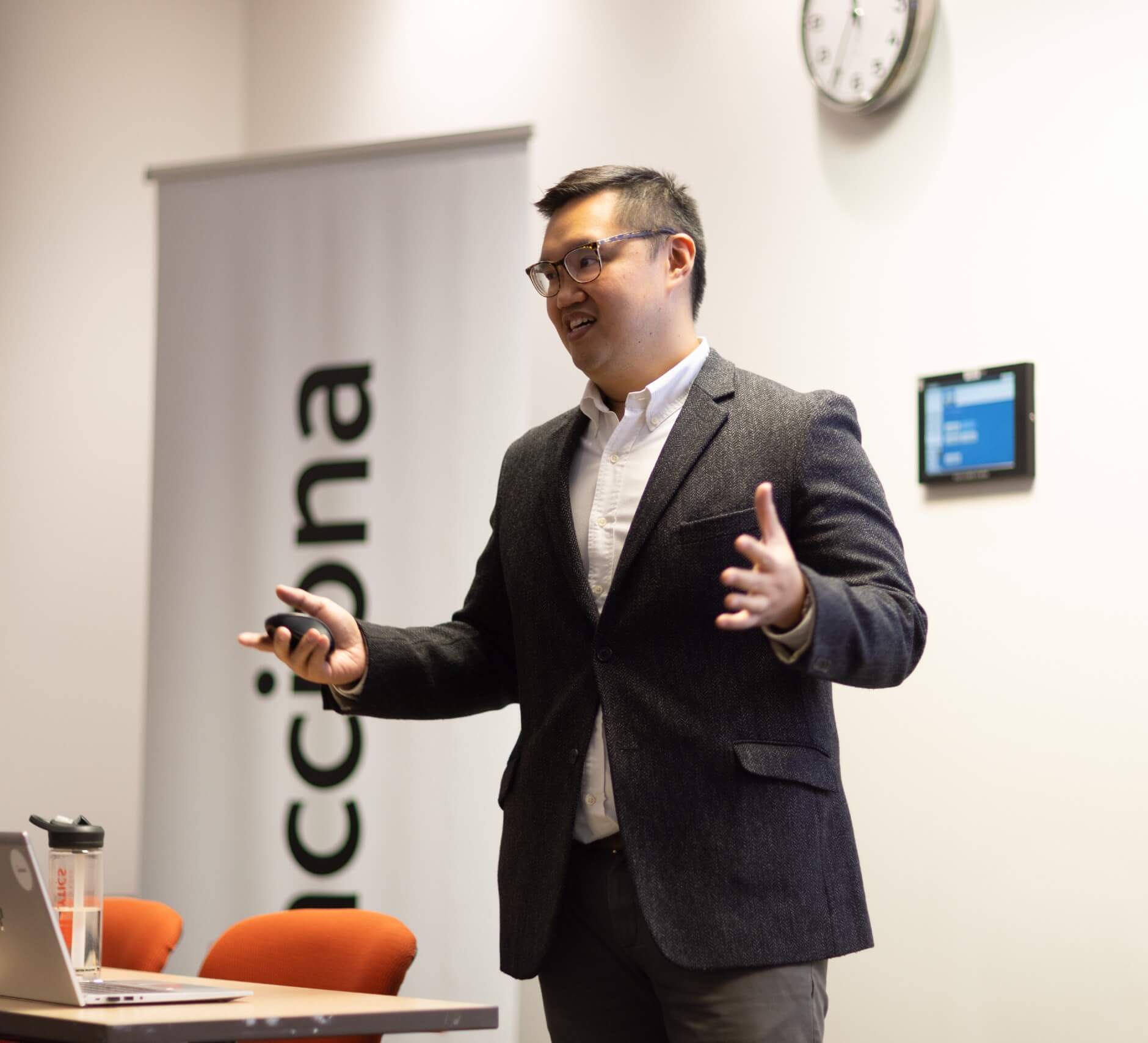 Next stop: ACCIONA
After six years in the engineering consultancy firm, which took him from the Philippines to Australia and back, ACCIONA came knocking at his door. "ACCIONA's recruiter found my profile and, because I worked a lot with the Asian Development Bank and I used to work with one of the clients of ACCIONA in the Philippines, the clients at Cebu-Cordova Bridge, they thought my profile was a really good match. Luckily, the director of Southeast Asia thought that it would be good for me to join the company given my knowledge of the current and the target clients of ACCIONA in the Philippines."
Something immediately caught Anton's attention during the early conversations. He reflects, "What became apparent to me while I was interviewing for my role in Southeast Asia is that… ACCIONA was truly committed to driving growth in the region. It was incredibly motivating to be part of a team that not only aimed to enter the market but also make a significant impact."
"[At ACCIONA], it was incredibly motivating to be part of a team that not only aimed to enter the market but also make a significant impact."
While Anton had previously managed up to thirty different engineering consultancy projects, often involving a lot of multitasking and juggling, his role as a business development manager for ACCIONA Philippines shifted his focus to a smaller number of high-value business prospects. He explains, "I think for me the greatest shift is being more focused, deliberate, and intentional about what I do. Even in my current role, this way of thinking still holds true, … I'd rather be effective in fewer but more meaningful initiatives than be too spread out."
Partnerships and collaboration also became integral parts of his professional repertoire. Anton notes, "For me, what was most impactful in my early days at ACCIONA was understanding the importance of partnerships when working in a new market… In my former job, we didn't partner with other groups. At ACCIONA, it was almost the opposite". And he sums up, "There is a lot of openness to partnering with the right partner in new locations to bring out the best in both teams. In these large complex projects, although we bring the technical know-how, we're aware that we can't do it alone."
The resignation that never was and the leap to MIT
Despite the invaluable lessons and professional growth he had gained, Anton couldn't shake a persistent itch. Ever since his early days as an undergraduate student, he had harbored dreams of pursuing an MBA, but he had a plan. He explains, "It was really important to become a manager first before I did my MBA. I wanted to have a deeper appreciation of the business concepts that I was learning and what impact they can have to an organization." Now, the stars had aligned, and it was the right time. After careful consideration, he drafted a resignation letter, "I expressed my appreciation working with the company and expressed my remorse in leaving, I explained that I have to take this invitation to be part of MIT Sloan's MBA cohort and unfortunately, it's a full-time program." However, the outcome was far from what he had anticipated: he would find himself studying at one of the world's most esteemed technology schools and later on returning to grow professionally at ACCIONA.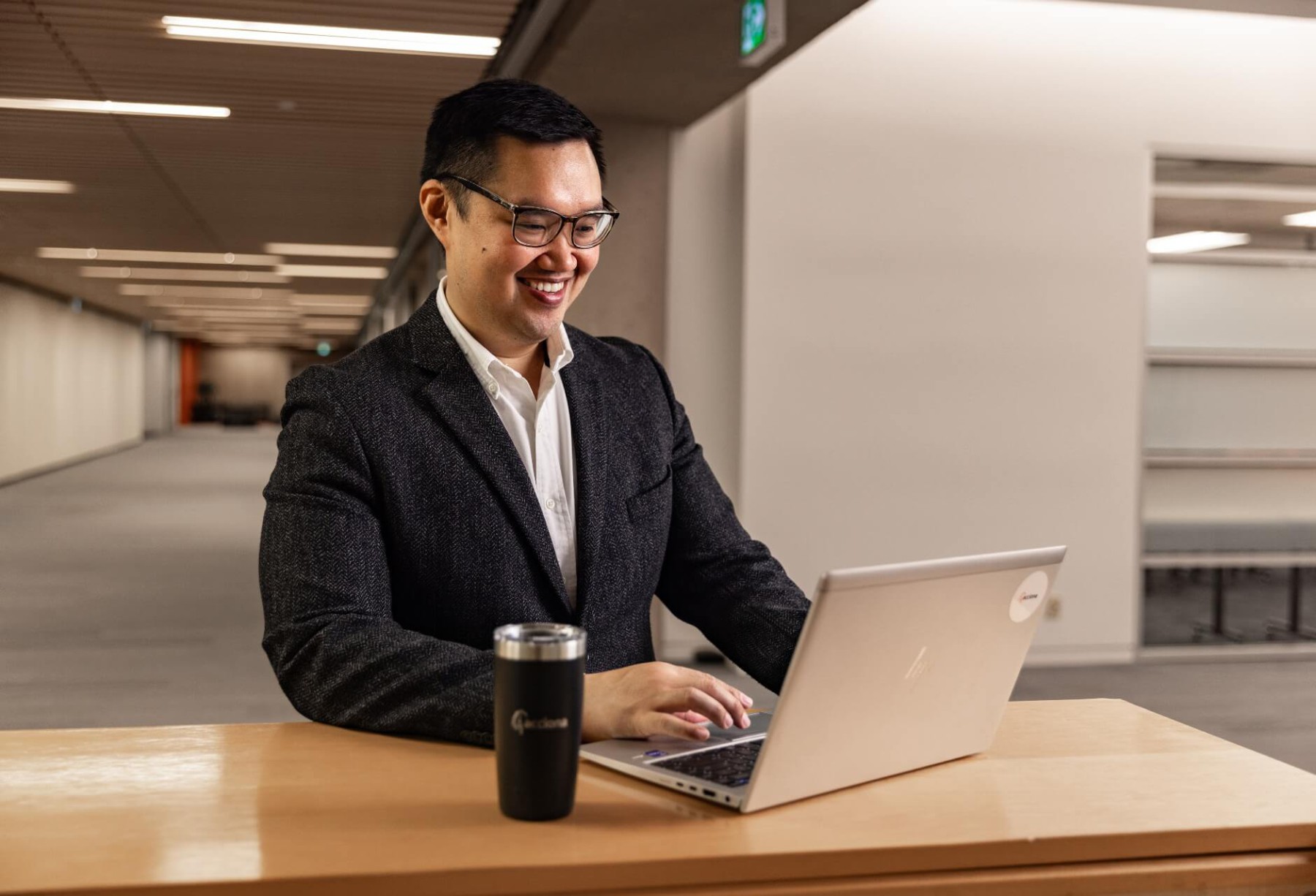 The story unfolds as follows: At that juncture, ACCIONA was actively seeking to sponsor an individual through a top-tier MBA program, and fortuitously, MIT Sloan was among the programs on their list of schools. Anton eventually secured sponsorship from ACCIONA. Besides that support, he believes that his experience at the company also played a crucial role in the successful application process, "The unique experience I had working in the Pacific countries and the Philippines with ACCIONA, the success we had pursuing business in theregion with the leadership of my manager, was also a strong indicator of my performance. I am certain that this helped me get into a school of such caliber."
"The unique experience I had working in the Pacific countries and the Philippines with ACCIONA, the impact that we had pursuing business in the region… helped me get into MIT."
His MBA would focus on innovation, entrepreneurship, data analytics, and sustainability. "I chose MIT because of its strong entrepreneurship and innovation ecosystem … I had in mind that I'm going to go and start my own business or join a company that would allow me to be more entrepreneurial."
Being an entrepreneur within ACCIONA
However, other possibilities were on the horizon, "The discussion I had with ACCIONA during the MBA, especially with Carlos Planelles [ACCIONA's managing director for North America] and Telmo Perez [Acciona Infrastructure's Innovation and Digital Transformation Director], is that there is an opportunity for me to work in the innovation department, which allows me to fulfill my goals within a company that I admired." Anton didn't need to look for it too far away, "To be honest, when I speak with my colleagues in the region, one of the most commonly mentioned observations, is that they can tell that ACCIONA genuinely tries to drive more sustainable practices within the industry."
Upon completing his MBA, ACCIONA provided another compelling reason for Anton to return to the company. With his parents in the Philippines and his sister in North America, there was a "conscious effort by the family to get reunite together." Anton was presented with the opportunity to take on an innovation-focused role in North America, where he would act as a liaison between the Spanish headquarters and the Americas. Anton recalls, "After I spoke to [Carlos Planelles] coming out of my MBA, I understood that joining the region was one of the most interesting opportunities, and I think there are a lot of ways to create impact and help the business here."
In his current role, Anton is a staunch advocate for digitalization and data analytics as a core driver of change. He emphasizes, "I think digitalization will help us be more efficient. It can improve how we document and manage our projects. Over time, we will collect crucial business information and then, only then, will we be able to really harness complex technologies such as  AI." He adds, "So we need to have the appropriate digital tools in place to collect and aggregate information such as personnel and equipment inputs, resource and material usage, production rates, etc. in order to understand and develop business insights."
Anton mentions other hardware tools, such as IoT sensors and cameras, as critical aids to improve efficiency and, in turn, drive sustainability. "Understanding how we can further reduce waste, improve productivity, increase margins, become more efficient, and better allocate our people and resources are all crucial challenges. As you can see, these are very complex challenges and can be solved more comprehensively with technology."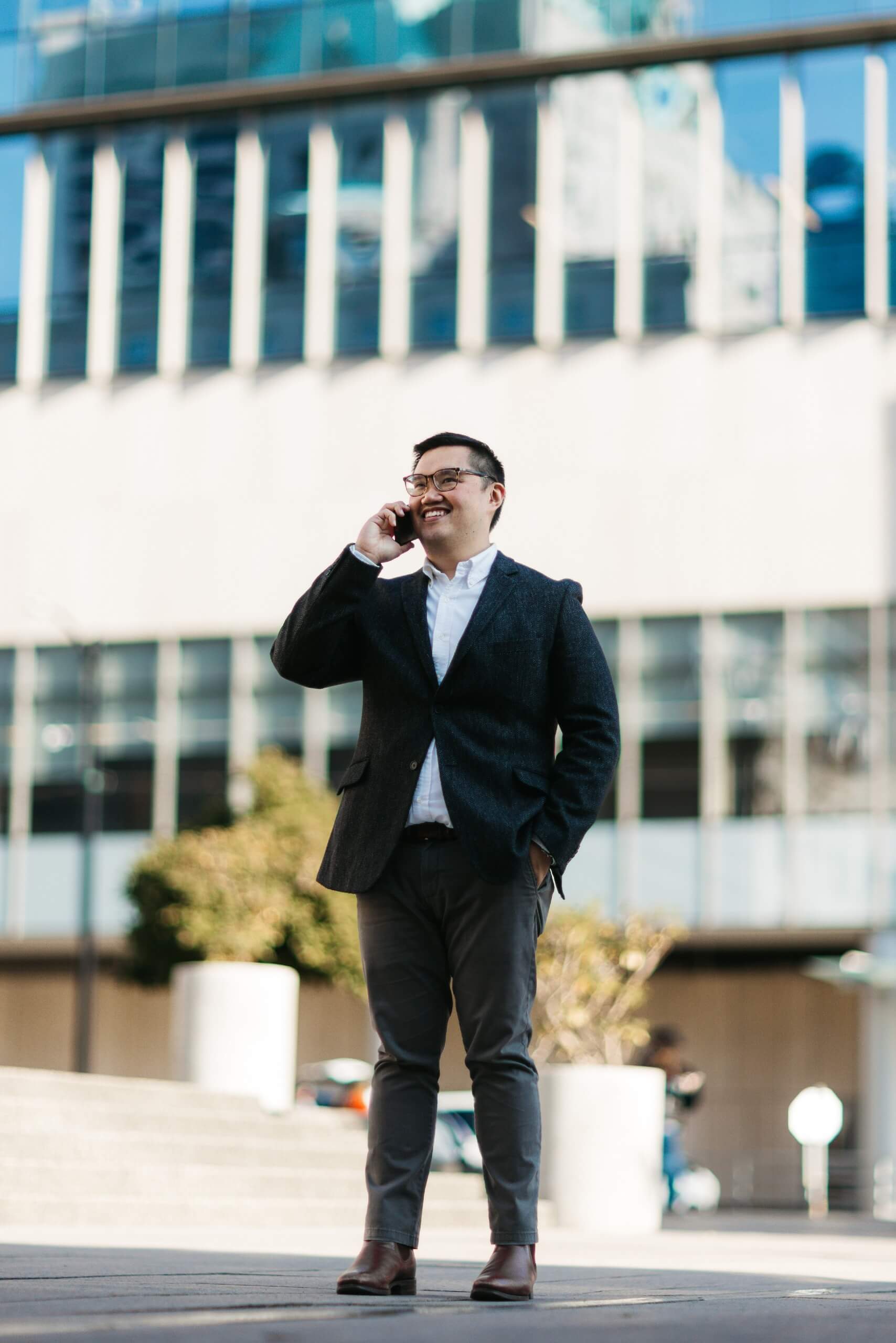 An example of this, is a FATDA (Fondo de aceleración para la transformación digital de Acciona) (Digital Transformation Acceleration Fund) funded initiative at the Broadway Subway Project in Vancouver, BC, Canada. The project will be testing a platform that combines 360-degree cameras, augmented reality, and BIM (Building Information Modeling). These elements are overlaid onto the physical construction environment to streamline the monitoring process and help anticipate bottlenecks in real time. Anton details, "We leverage the existing BIM information and make it more accessible to people on-site via tablets and smart phones with the added feature of augmented reality. Our aim is to identify more clashes with the temporary works to reduce delays and to streamline the way we report our progress issues onsite. The platform utilizes AI to match and combine 360-degree photos and latest BIM information. With this, we can understand our progress in real-time and how existing temporary works may interfere with future works."
Another priority for Anton is fostering an innovative mindset within the organization. That's the logic behind the first edition of the North America Innovation Awards, "That gave me a chance to work with 19 internally formed teams in identifying problems and working towards corresponding innovative solutions." The winner of this competition attempted to address company needs in innovation and sustainability, "The winner proposed decarbonizing our construction equipment using a mobile carbon capture device originally designed for semi-trucks. The technology is quite new and we're looking at progressing that idea further through our R&D and Machinery departments in Spain. At this stage we're monitoring that technology to see how it further develops and how we can use it in our industry."
ACCIONA is not only driving innovation from its Spanish Headquarters to various departments but is also leveraging its presence in North America to explore new leads with the region's vibrant innovation and tech ecosystem in the Silicon Valley. Anton is also playing a role in that, "Initially we are working with our innovation partners here to identify impactful and maturing trends that can be applied to our infrastructure business. Perhaps, in the future, we can work with the region's strong network of startups, venture capitalists, and other corporate venture capitalists. Perhaps we can collaborate on proof of concepts for their new technology, pilot new products or services, or even co-invest in some of these new trends."
Engaging with the new generations
Before wrapping up our conversation, Anton highlights one of his key priorities: "One of the regional initiatives that I have enjoyed is attracting and developing our young professionals." One of the ways they are making it happen is through the work with university cooperatives, also known as co-ops, "It's really refreshing because I get to work with young engineers and professionals. I get to understand how people are thinking coming out of the university; it is giving me a fresh perspective."
"I get to work with young engineers and young professionals. I get to understand how people are thinking coming out of the university; it is giving me a fresh perspective."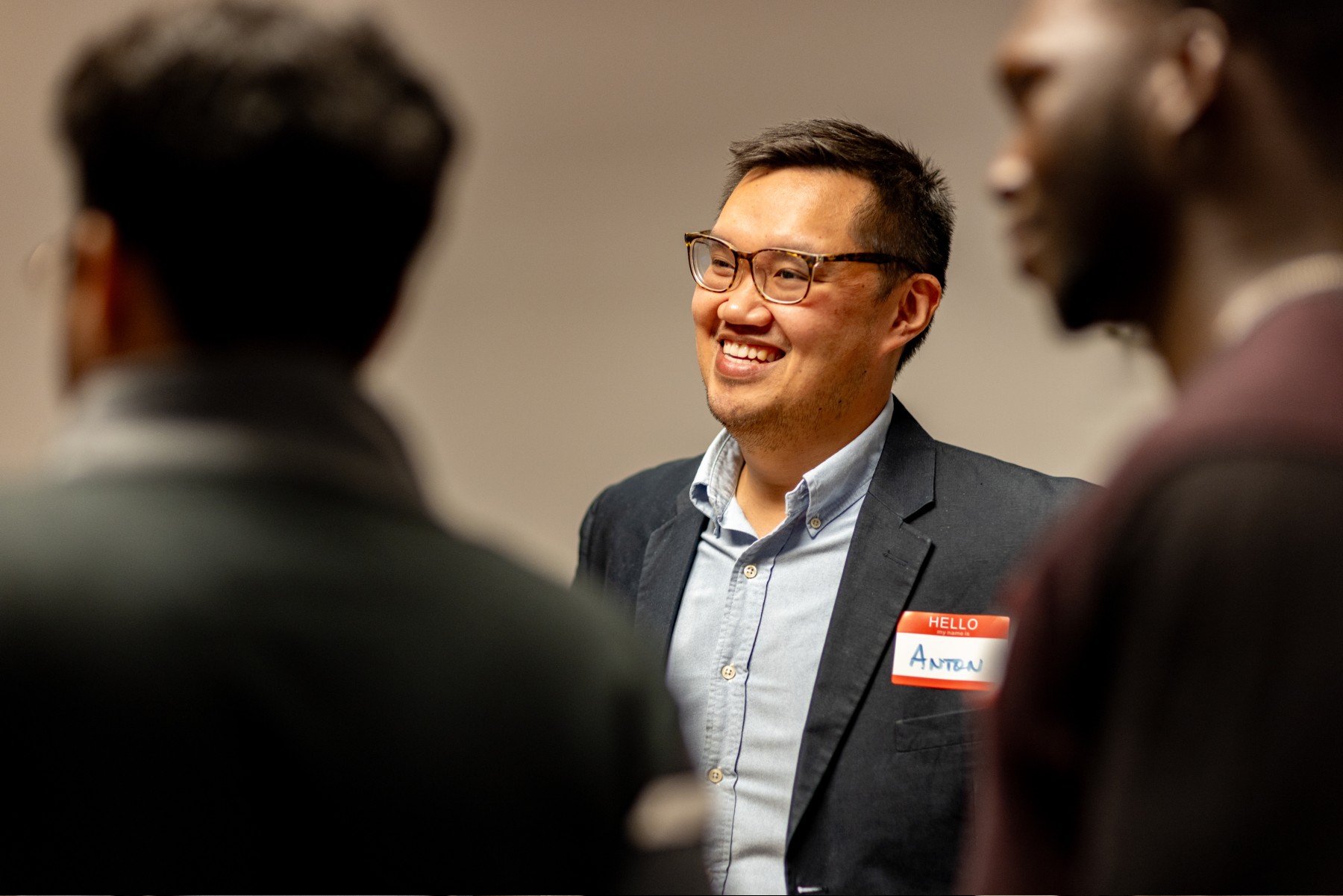 ACCIONA provides initial work opportunities for these emerging generations, offering 12-to-16-month placements within the company. However, these young professionals also bring a valuable, innovative outlook. Anton emphasizes, "I'm using this interaction as an opportunity to learn and get some ideas on how we can revamp and improve the business… The goal obviously is to attract and retain them within ACCIONA, but even if they don't stay and they go somewhere else, they'll probably become a future collaborator or partner, perhaps an engineering consultant or an employee of our client". The ultimate objective, he adds, is "we are fostering sustainability and innovation to advance the infrastructure industry."
At the core, according to Anton, "when you're looking for people to recruit into the business, it's important to understand if there's general alignment with interest and values… making it easier to inspire and motivate" These young professionals also come with a new set of expectations, "It is amazing! When I meet them, they ask compelling questions, even at early stages of their career.  One example is: What are you (Acciona) doing in sustainability, not just the environmental aspect, but also the people aspect? How are you encouraging minorities and underrepresented people to join the industry to bridge the diversity gap within STEM?"
As our conversation comes to an end, pondering these fresh perspectives, Anton wraps it up by saying, "It gives us a preview of what is important to the future generation, it is a good indicator of how we may attract and retain talent in the future." And, as someone fueled by innovation and sustainability, it's safe to say that Anton Ricafort will play a pivotal role in shaping that future as well.
At ACCIONA we need the best professionals on our team, people who choose to invest their talent in generating a positive impact on the planet. Want to sign up for this commitment?