Carmen has just received a promotion. She's starting a new professional stage where, in addition to acquiring new responsibilities, she will be in charge of a team of people for the first time in her career. And it is here that she encounters one of the biggest challenges she faces in her new position: learning how to delegate.
One of the most difficult transitions that someone faces when reaching a leadership position is precisely to move from "doing" to "overseeing what is done", i.e., from executing to leading. But what differentiates a good manager from a poor manager is the efficient use of his or her resources. And your team, your colleagues, are the most valuable resource you have. Knowing their skills and strengths and entrusting them with tasks based on this will increase not only their satisfaction, but also the performance and efficiency of processes, and ultimately, the outcome of projects.
What will I read about in this article?
Debunking myths to learn how to delegate
Carmen has many doubts when she thinks about leaving a task aside and giving it to one of her colleagues. She's been taking care of these matters herself for a long time and thinks that she'll waste time explaining it to them; besides, they're already very busy with their own work. In short, right now she thinks that delegating is inefficient.
In the short term, you may have the energy to get up earlier, stay up later and overcome the demands you face. But this is a plan doomed to failure. What's really inefficient is wanting to take it all in and not being able to give everything the attention it deserves.
The problem is that there are still many prejudices that prevent us from learning to delegate. Let's look at the most common ones:
* I am the only person capable of doing this: that's not true. Nobody is indispensable. Someone will replace you in the task, for whatever reason, sooner or later.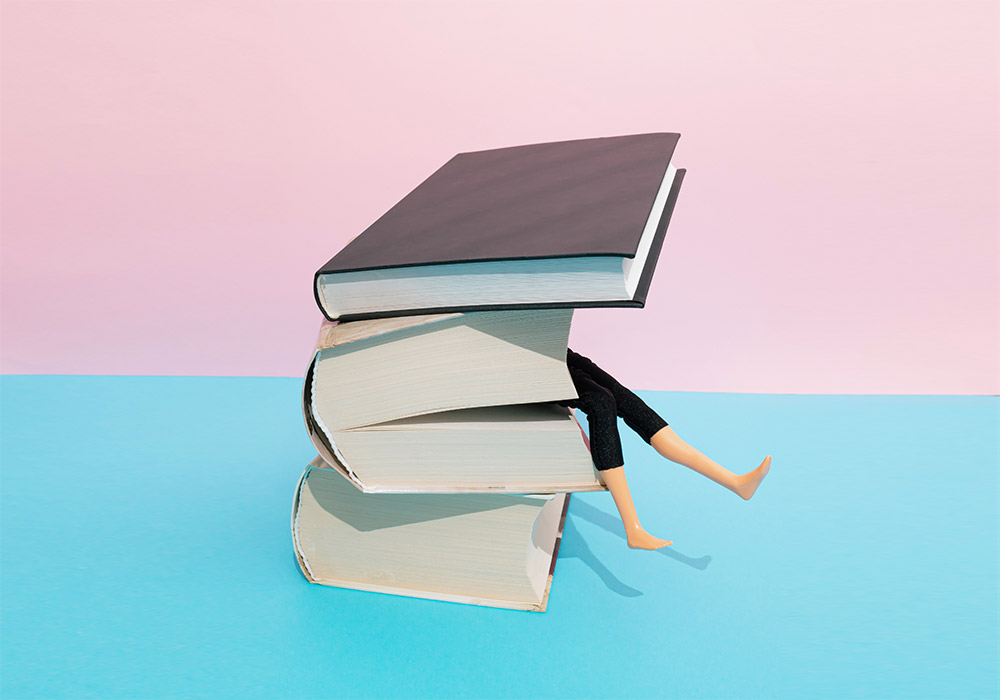 * I am responsible and accountable: yes, you are ultimately responsible and delegating is risky, so minimise risks and do it in the right way depending on the maturity of the person who will take on the task.
"It's inefficient wanting to cover everything and not being able to give everything the attention it deserves ".
* I don't have time to train anyone: sometimes teaching someone a task takes more time than the task itself, but in the long run you save and pay back that time. You get that investment back.
* The people in my team are already quite saturated: we all have a huge workload and responsibilities, and the first natural response of any person is that they can't take on any more. Being busy doesn't mean you can't get things done. Balance the balance of responsibilities across the team and, depending on the volume, analyse whether it can be managed.
* I don't want to become dispensable: obviously you can't delegate everything, there are some tasks that need to be done by yourself. You decide what's worth delegating and what's not.
Criteria for deciding what we can delegate
Learning how to delegate is not about throwing a spanner in the works. It is about deciding with judgement and knowledge of the facts who can carry out a specific task successfully. The objective is to gain in efficiency by assigning it to someone who, firstly, has the time and possibilities to do it, and secondly, who we know can do it in the best possible way so that it is efficient.
In addition, delegating is also a learning and growth opportunity for the person taking on the new task. And if it's something they enjoy and we know they like, it will also provide them with a challenge and extra motivation.
If you want to learn more about the keys to understanding your team and knowing how to manage it in the best possible way, read this article we published a few weeks ago.
What should we take into account?
The task: what needs to be known and what competences or skills are needed to complete it?
Time: if you're short of time, it doesn't make sense to delegate the task to someone who requires more instruction or supervision.
The deadline: if it is tight, choose someone who works well under pressure.
The team: who has the knowledge, skills, creativity or other competences? Who would enjoy the task? Who would benefit in terms of professional and personal development?
Availability: who has time to devote to the task or who could make time for it?
Based on these 5 points, choose the right person for the task in terms of skills, interests, development opportunities and availability.
11 keys to learning to delegate
To prepare for effective delegation, make sure you communicate what's most important to you, confirm that your expectations are clearly understood, and ask how much of you they will need (whether it be for training, question resolution or job evaluation). Learning to delegate with these principles in mind will help ensure that the right people focus on the right tasks.
To ensure that the delegated task is well done, tailor the instructions to the individual and prepare him or her by following these steps:
* 1. Meet with the person who will take on the task and make it clear what the said task involves.
* 2. Describe precisely the task and the steps to be followed in order to make them feel confident about what is expected to be done and thus increase their motivation.
* 3. Break the task into smaller parts to make it easier to follow the next step and follow up.
* 4. Make the task specific and concrete for the first step so that the following steps will be easier.
* 5. Check that the person has a good understanding of the task and the steps needed to carry it out successfully. Ask him/her to explain what his/her approach will be.
* 6. Make what you hope to achieve clear and explain the criteria for evaluating the results.
* 7. Set deadlines and confirm them with the person to make sure they are appropriate/realistic.
* 8. Level of supervision. Points of contact. Working independently is important, but the person who is now in charge of the task needs to know that they can count on you if they need help.
* 9. Check that they have everything they require.
* 10. Obtain the necessary authorisations.
* 11. Inform all persons involved.
With these 11 keys in mind, Carmen has become considerably less involved in the details, but she remains an essential person in achieving the purpose of each initiative she leads. In other words, her influence is still ever-present, but the bottleneck has dissolved, her team has become more efficient and she can lead successfully.