Life is full of questions, and the labour world is no exception. Once you take your first steps into it, it's usual that professional success becomes one of your priorities. But before achieving it, you'll go through diverse stages that will leave you full of questions: am I in the right place? am I getting stuck? is this the field in which I would like to stand out? The answer to these questions may pop right away or it can require long-term treatment.
The path of your career is not a straight one, and there's no such thing as a unique formula to follow. If there are 7 billion people on the planet, then there are 7 billion ways to achieve professional success. What we're trying to say is that this is inherent to each one of us. Still, there are some stages that you'll have to manage and overcome your own way to professional success.
First step: self-assessment
It will probably take years to find answers, since, as you know, achieving professional success requires time an effort. But we have great news for you; if you're full of questions, you have a great quality: self-assessment capability.
Self-assessment is one of the professional skills most valued by companies and workers, and it shows the courage it takes to speak about yourself and your current situation candidly and sincerely. If these questions push you to a new place, new job, or even a complete change of profession at one point, you'll probably be able to open up and deal with it.
Go ahead or break away
Although it may sound like a cliche, a new beginning is a new opportunity to achieve professional success. Perhaps you're already at that point where you must choose between continuing to do what you do or sailing away to new professional seas. This decision doesn't need to be a drastic one: there are many organizations that will value that you speak up and expose them to new challenges.
In this respect, and regardless of your age or rank, the will to take a step further and bring a new creative approach to the table is highly valued by the most prominent and innovative companies in the market.
Should you need a push to make up your mind, we advise you to have a look at the psychology theory developed by James Prochaska and Carlo DiClemente in order to explain how vital change is truly achieved. According to them, for that to happen we go through diverse stages. The five stages of the Transtheoretical Model of Change are:
Not being aware of the problem and activating defence mechanisms.
Being aware of the problem, but the decision to tackle it is still untaken.
The problem requires to be solved and some measures are taken.
Necessary steps to alter the situation are taken.
The new conduct becomes a habit.
If you know what stage you're in, you'll be able to direct your efforts towards going to the next one or reinforce your commitment in order to solve the issue. And don't worry if you fail: professional success is no strange to obstacles.
When failure is synonym to success
There are many people undergoing an uncomfortable job situation. Some surveys, such as the one conducted by the company Gallur by collecting data from 140 countries, come to the conclusion that only 13% of employees are happy with their current job position.
"Failure is a massive part of being able to be successful" (Will Smith).
But there are also many people who, after taking a risk, have succeeded in jobs far from what they trained for. But what is to work in your field anyway? That is, we know that first we go to school, then to high school, then maybe to college and, once it's finished, we seek for some job in our sector. But what is our sector exactly? are there really 'fields' anymore? Let's go deeper.
Motivation and instances of professional success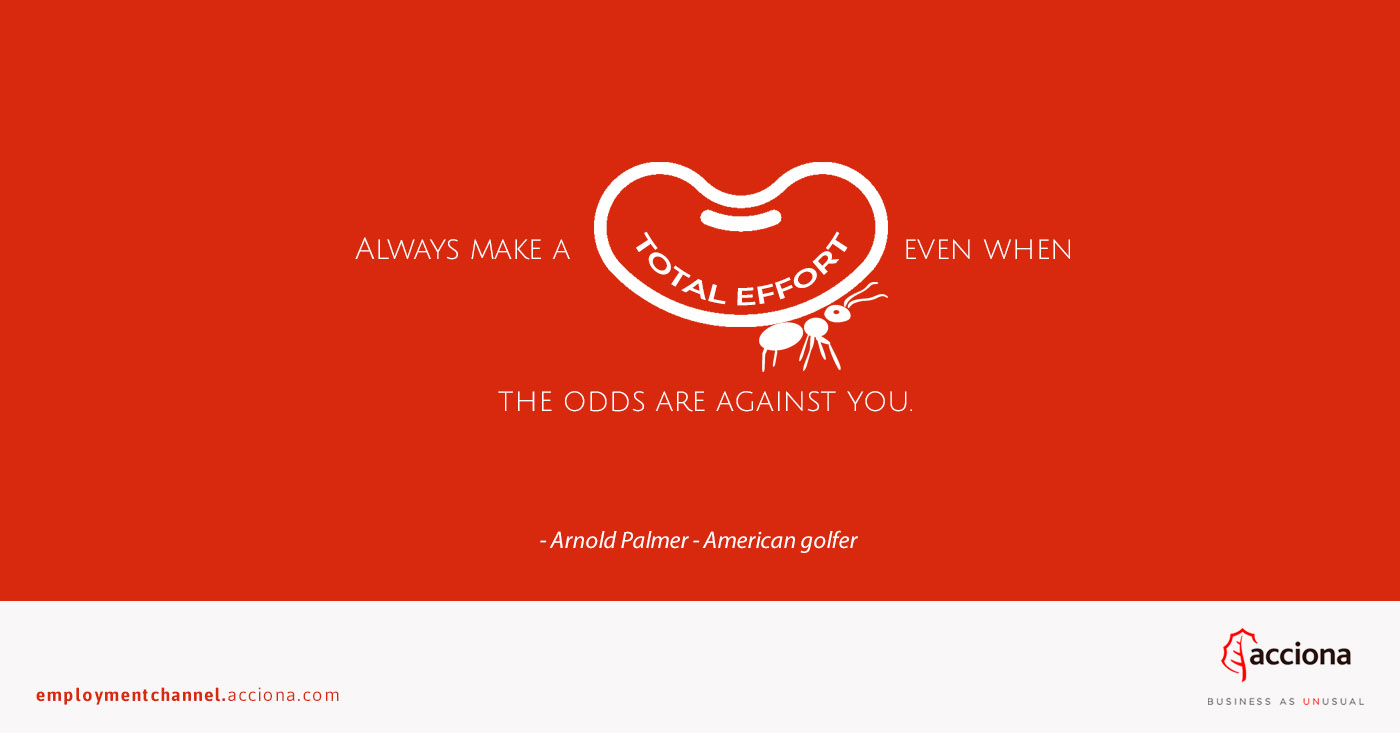 He could have finished his Law studies at Harvard, but Microsoft was already up and running and becoming unstoppable. Bill Gates is just another example of a radical change in career path. Jeff Bezos, the billionaire founder of Amazon, worked on investment banking. In the middle of a road trip he came up with the idea of starting the internet juggernaut, eventually achieving it in 1994 right in his own garage.
A less-known case, although equally motivating to achieve professional success, is the one featuring the Zagats. In 1979, when both were approaching the age of 60, this couple of lawyers left their jobs behind in order to found what is, still to this day, one of the most important gastronomic guides in the planet, with presence in more than 80 countries. In 2010, it was acquired by Google, which demonstrates its relevance in the "foodie" world.
In Spain there are also several instances of people whose academic training does not correspond with their career. Carlos Torres Vila, chief executive of BBVA, finished his Electronic Engineering studies at the MIT, but his entrepreneurial vocation has made him one of the visible leaders in the financial world. Or Paolo Vasile, the Italian managing director of Mediaset in Spain, who is an anthropologist. An unusual case, indeed.
Prove it to yourself
Let's make this straight: professional success is not something that happens overnight. It requires effort, perseverance and a vital investment on your part. But the goal is gratifying, to say the least. And remember that failing is just another experience along the way.
Sources: El País, Público, Forbes,  PsicologíaYMente
At ACCIONA our aim is for our workforce to be made up of the best professionals around. We want people who wish to contribute in designing a better planet. 
Discover our job-offers
 available worldwide.