This article is all about the jobs of the future. And the keyword is "action", you've got to move. Nowadays, owning two degrees, speaking three languages or having pursued two masters or doctorates is useless unless you move. Many current jobs will disappear and many more are still to be developed. We live in times of transformation that will have an impact on the way we approach new projects, recruit professionals or perform our duties in the future. Is it possible to adapt to what's yet to come?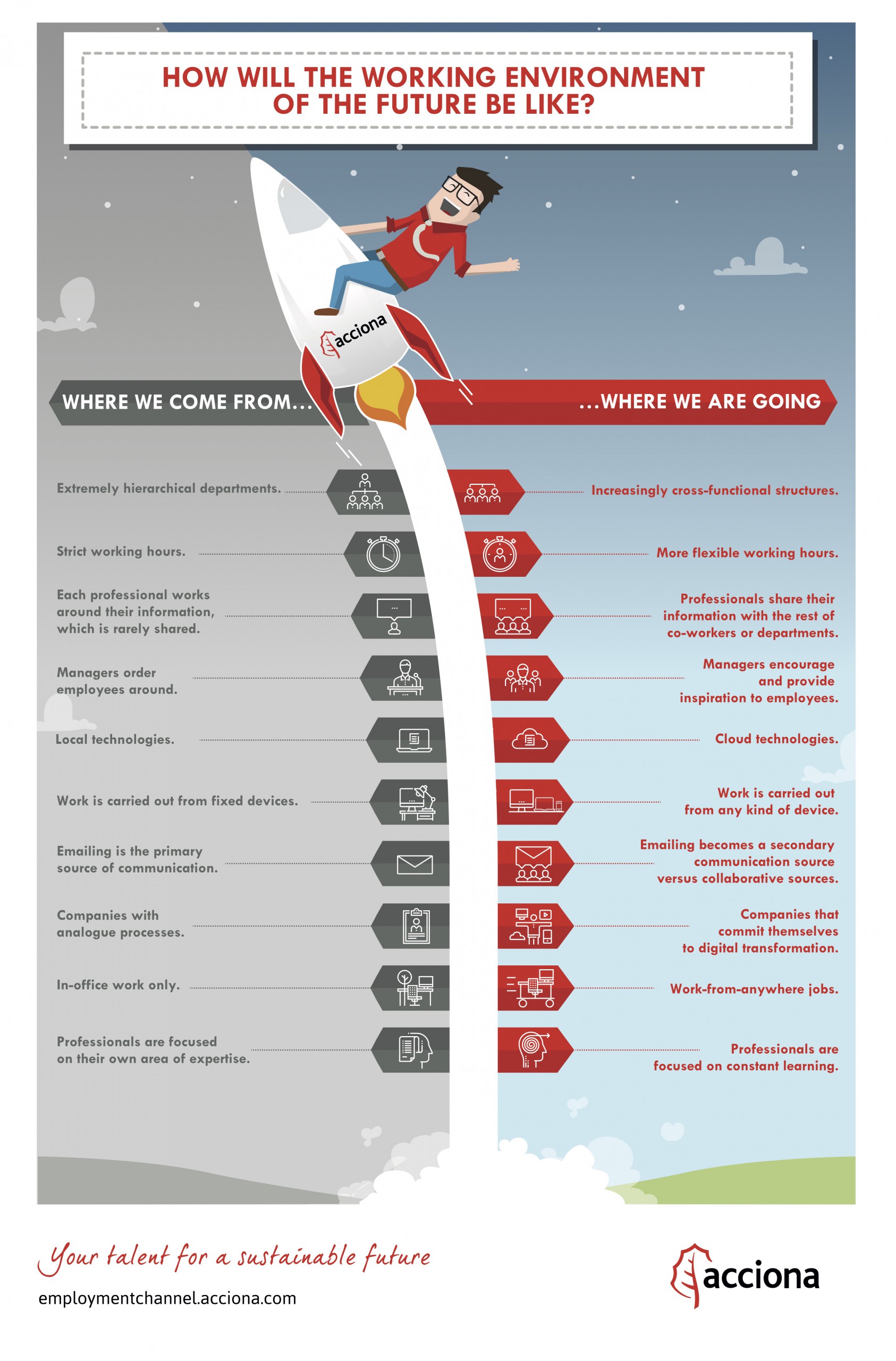 Requirements for the jobs of the future
We are immersed in a major digital transformation, and companies are beginning to adapt their technologies and processes to this digitalization. But, apart from innovation matters, what kind of transformation do we need to undertake as professionals? We suggest you this mantra:
1.- Life is change. We shouldn't be afraid of uncertainty (professionally speaking, that is), of the possibility of change waiting for us around the corner. The usual thing nowadays is not having a lifetime job. In fact, quite the opposite. You should be open-minded when it comes to change position, role and company.
2.- Honesty is my personal brand. The world requires honest professionals capable of providing positive energy to the world itself, the labour market and people in general.
3.- I develop my skills every day. If you're aware of the steadiness of changes, you will have to study and research about everything regarding your professional field every day.
4.- I attempt new challenges. Look for a way to develop your career constantly. Put your suggestions forward to your managers or team members, try using new technologies…
5.- Is my social network updated for new opportunities? I change the way I make myself known. I share, create, spread and provide every kind of information to help my customers. Now, of course, without losing track of the intended use of social media and keeping some behaviour criteria that don't damage your online reputation.
6.- Resilience as a differential value. Being able to adapt ourselves to stressful situations could become a competitive advantage in the future: resilience as a tool for professional growth.
What do you reckon? Do you think you're prepared?
At ACCIONA our aim is for our workforce to be made up of the best professionals around. We want people who wish to contribute in designing a better planet. 
Discover our job-offers
 available worldwide.