We're biologically programmed to grow and thrive. In fact, a movie like The Curious Case of Benjamin Button (2008) was so well received due to the inverse process undergone by the main character. Apart from Button and crabs, the world prefers to move forward. And professional environments are not an exception. Having some experience in a given position, the most common question is: when do we become senior? Are there certain skills that prepare us for such a change?
The challenge of becoming senior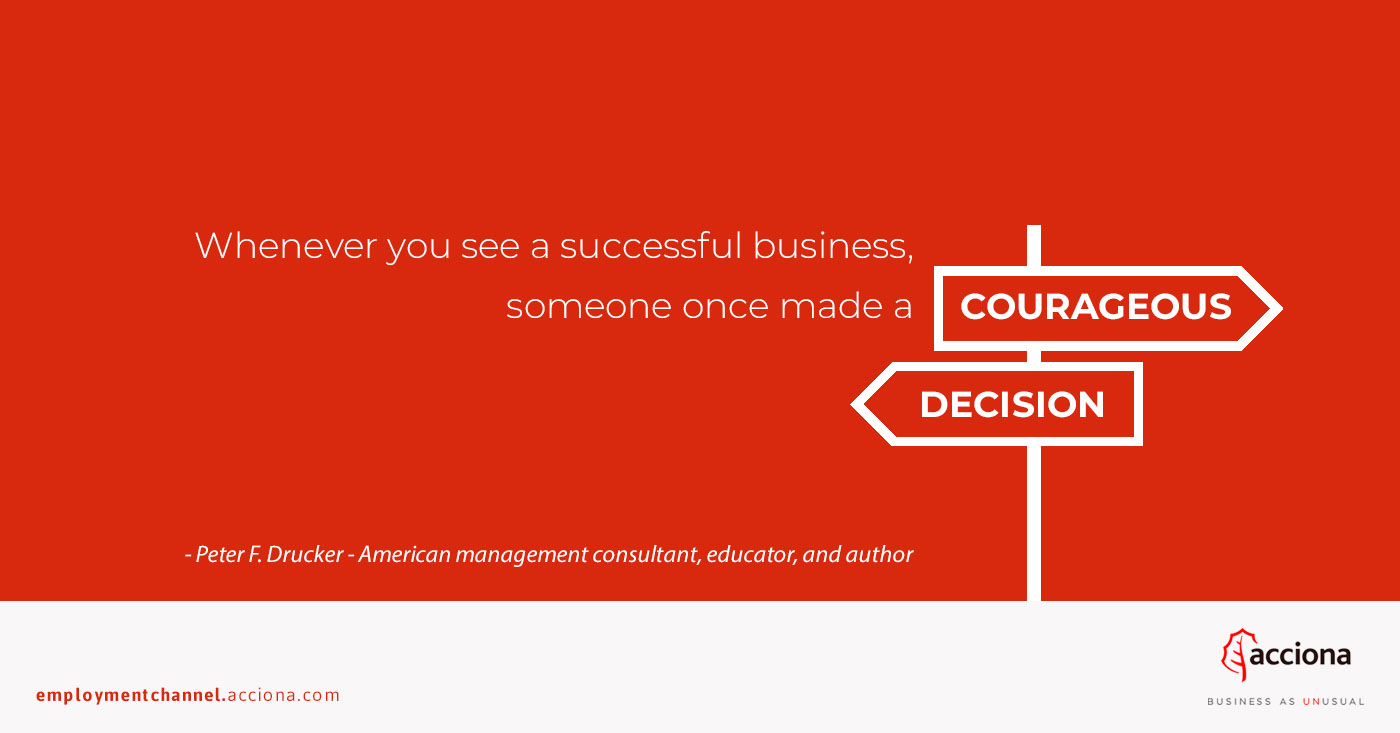 Learning, training, getting a promotion, upgrading working conditions… all of them mark our professional development. Although it looks fantastic in our resume, having a senior profile entails to internalize duties, constraints and critical situations that may arise. And then some.
Experience is a rank in itself
Generally speaking, we upgrade from junior to senior after between 2 and 5 years of working experience in a certain job position, although it depends on the categorization established by each company. Anyone above 6 can be already considered a senior expert. Also, a worker might have not been performing duties related to a particular job for 6 years, but he might have acquired professional skills and abilities corresponding to a senior profile. Experience is measured in years, but here's what is really relevant to each of these three roles:
Juniors profiles usually require to be supervised on their job, monitoring of their superiors and their advice regarding their deliveries.
Semi-seniors profiles usually ask for new challenges and tasks to perform. This new set of duties requires monitoring, but not for those they were carrying out regularly.
Seniors profiles are referents within the team, most probably performing supervising duties or mentoring juniors.
Leaving dates and numbers aside, we can see that the assignation of either professional profile is based on the professional skills you have acquired and developed during your professional career. Below we outline four capabilities you must cultivate, so that you become the senior referent you expect to be.
Falling down and rising up again is mandatory
Gaining expertise is not a straight process. On many occasions, you will find hindrances that will make you fail. That's the perfect time to practice a skill that will be useful to become a senior: your capability to adapt. Changes are true lessons; learning the most out of them and redirecting your thoughts up until that point depends on you.
The book Momentum is closely related to adaptative capacity. It's a compilation of success stories from people who took advantage of pace changes in their lives. These teachings, if applied to your professional experience, may help you become the "professional chameleon" every company demands.
Niche professionals
The ability to specialize on a particular scope of your profession is something characteristic of senior employees. Every occupation revolves around a certain area. Let´s take Medicine as an example: there are cardiologists, surgeons, neurologists… Same applies for offices, architectural firms or factories. There's no demand for an apprentice in everything, but for a master in something.
This professional specialization might be confronted with the fear to choose the wrong option. Well into the 21st century, being wrong is not a one-way road. Going back your steps and choosing another goal it's not a failure. Didn´t we mention in the previous point that we must roll with adversities?
From junior to senior by innovating as quickly as possible
We have already talked about SCRUM methodology in this blog, but the truth is that it's the ideal framework to develop your organizational and communicative capabilities. This working model minimizes project risks, obtaining the best results possible in optimal time. Said results are a product of an efficient process.
SCRUM is a work methodology that, regardless of if being implemented in your company or not, may teach you a lot. Among its many advantages, the ones that will be most useful for your journey are risk mitigation, continuous management and the alignment between the customer and your team.
Learning requires imagination
Although farther apart from the analytical and planning nature of the previous three, the ability to be creative and innovative is as important as the rest. Do you have any ideas? Bring them forward. Are you facing and unfamiliar situation? Think about the way to solve it with the tools at your disposal.
After all, you're the one who knows your brain best. This organ is the one that allows you to enhance your imagination in order to provide a response to new issues or professional situations. Devising, thinking outside the box, lateral thinking, are extremely useful tools for your future challenges.
Senior as an attitude
The last thing you should be aware of is that being a senior is something lying within yourself as well. Inner motivations are the ones leading us to that eventually, since the old saying "if I don't see it, I don't believe it" becomes "if I don't believe it, I won't see it". Remember: start developing the aforementioned professional skills and the technical requirements related to your position, learn from everything surrounding you and you'll be able to shift your rank from junior to senior.
Sources: LinkedIn, Leadersummaries, Empresaactiva
At ACCIONA our aim is for our workforce to be made up of the best professionals around. We want people who wish to contribute in designing a better planet. Discover our job-offers available worldwide.