Office design has a big impact on our mood, our productivity, and even the way we interact with our colleagues. Considering how much time we spend in these spaces, it makes perfect sense. Spending eight hours in a small, dreary room with barely a ray of natural light is not the same as spending eight hours in a large room with large windows and high ceilings. With this in mind, some companies are now designing their offices with open spaces.
In recent years, the debate on the benefits of such workspaces has intensified.
What will I read about in this article?
The open office concept has been around for a long time
For years, open offices have been an attractive concept for many organisations. The term is quite descriptive in itself. It refers to a type of office without walls, where a multitude of employees work at shared desks. The focus is on open-plan spaces, with no partitions or other divisions. There are no departmental divisions, no individual cubicles, and offices are rare.
An office open to creativity and collaboration
Many companies have adopted this way of working to foster relationships between colleagues and thus drive innovation within the organisation. By allowing for greater collaboration and an open exchange of ideas, these office designs provide an ideal environment for people to work together.
Not only does it open up opportunities for creativity in projects, but it makes it easier for employees to learn from each other and develop stronger relationships in the work environment.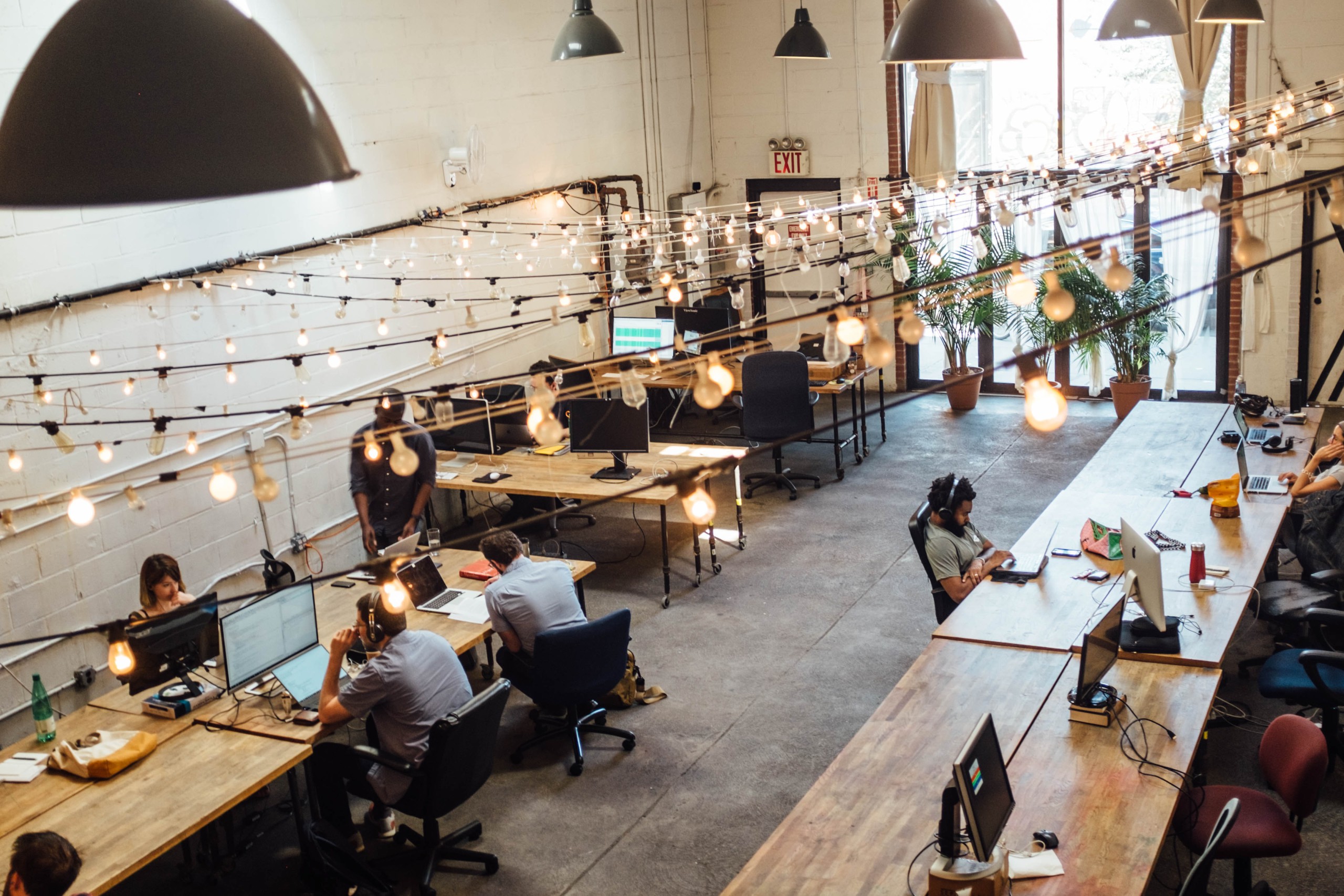 These spaces foster teamwork by encouraging open dialogue, creative brainstorming sessions and greater flexibility. An example of this is the Hot Desking model, which we discussed in depth here.
The advantages of having an office with open and enclosed spaces
What if one day you have to meet with several colleagues for a brainstorming session and the next day you have to review a report full of data to check? Each moment and each task requires a different space. In the first case we'll enjoy having an open and collaborative space. In the second case, however, it is preferable to conduct the review in the privacy of a room where we will not be disturbed by interruptions or distractions.
In the end, it's up to the individual to decide whether the open office suits him or her. Ideally, this means offering both open spaces within the office as well as private rooms that employees can reserve for privacy. The key is to find the balance between collaboration and productivity that best suits each organisation in order to create a satisfying working environment.
Sources: