How has hybrid work influenced the productivity of each of us? The change of scenery, the distractions, the difficulty of setting limits and knowing when to stop are all factors that determine the way we work.
Organisations need to broaden their concept of productivity to focus on wellbeing, social connections and collaboration, and the innovation that this model of workday brings to drive business success. Today we discuss how a hybrid work environment can succeed and redefine productivity for the better.
What will I read about in this article?
Understanding how work has been transformed in the age of hybrid work
When talking about the impact of hybrid work, two realities tend to come to the fore. The first is that of workers like Jorge: "I feel that the hybrid model offers an ideal balance between remote and in-office work. It allows me to stay connected with my team and engage with my work while spending quality time with my family.
And the second is Laura's: "Sometimes, when I work from home, I find it hard to set limits. I am tempted to work more than necessary outside the office so as not to miss any important projects. And I'm aware that this attitude can be an impediment to my productivity in the long term, as it affects my rest and I don't switch off enough".
In the modern era, the traditional "nine-to-five" workday has been replaced by a more unpredictable and diverse work structure. Hybrid work is shaping the way we define our jobs and build our careers, offering convenience and flexibility. Whether it is combining "nomadic" work with an office-based job or alternating between physical and digital spaces, hybrid work is pushing us to redefine how we measure our performance.
How is productivity assessed and measured in teleworking?
Businesses around the world have experienced a marked increase in remote working since the outbreak of the coronavirus pandemic. This has brought with it an active debate about which models are best and how individuals and organisations are adapting to them.
Microsoft, LinkedIn and GitHub teamed up to investigate the impacts of teleworking on productivity. To do this, they used two key measures: 1) people's self-perceptions of their own performance, and 2) data on workers' activity (counting the number of emails sent, for example).
The results surprised many, as productivity rates remained high. But when they analysed the research more closely, they realised that these variables omitted a certain amount of reality.
Nearly half (49%) of employees in a study conducted by Microsoft reported working longer hours and only 9% said they worked fewer hours. In another global survey of workers outside Microsoft, 54% said they felt overworked and 39% said they felt burned out.
"49% of employees in one study reported working longer hours".
According to a published Microsoft article, being isolated from our networks presents risks to innovation, knowledge transfer and, ultimately, productivity.
The new definition of productivity emerging in the wake of teleworking and hybrid working
Hybrid working has revolutionised the way we work. As we reported here, it's been found that companies that offer this model experience greater employee engagement and therefore higher productivity, among other tangible benefits.
Gone are the days of hustle and bustle in a workplace where productivity was measured by the amount of time spent in the office. In this new era of hybrid work, productivity has shifted to actual results rather than hours logged. This model allows us to work smarter, more efficiently and more flexibly; preventing us from appearing to be always busy and constantly on the move with high levels of performance.
While this isn't always true for all companies, nor is it possible for all tasks and job types, there is no denying that teleworking can be a great way to motivate and keep employees connected despite distance or time.
More sustainable hybrid work with a focus on wellbeing
Both in-office and remote work offer different advantages and disadvantages. Ideally, you should always take advantage of the benefits of each when it counts. Going to the office today? Prioritise interacting with your colleagues, have the meetings you had pending to solve certain problems or set projects in motion, have a coffee with your manager to solve your doubts, etc.
On the other hand, organise yourself to perform as best suits you on the days you are at home. Prioritise your objectives and your needs and, above all, respect your schedule and set yourself limits. Extending your working day because you're at home can be a mistake that you will pay for with accumulated fatigue.
The trick is to find out what works for each person. A key theme of the research is that there are huge individual differences in whether and how remote working can be effective.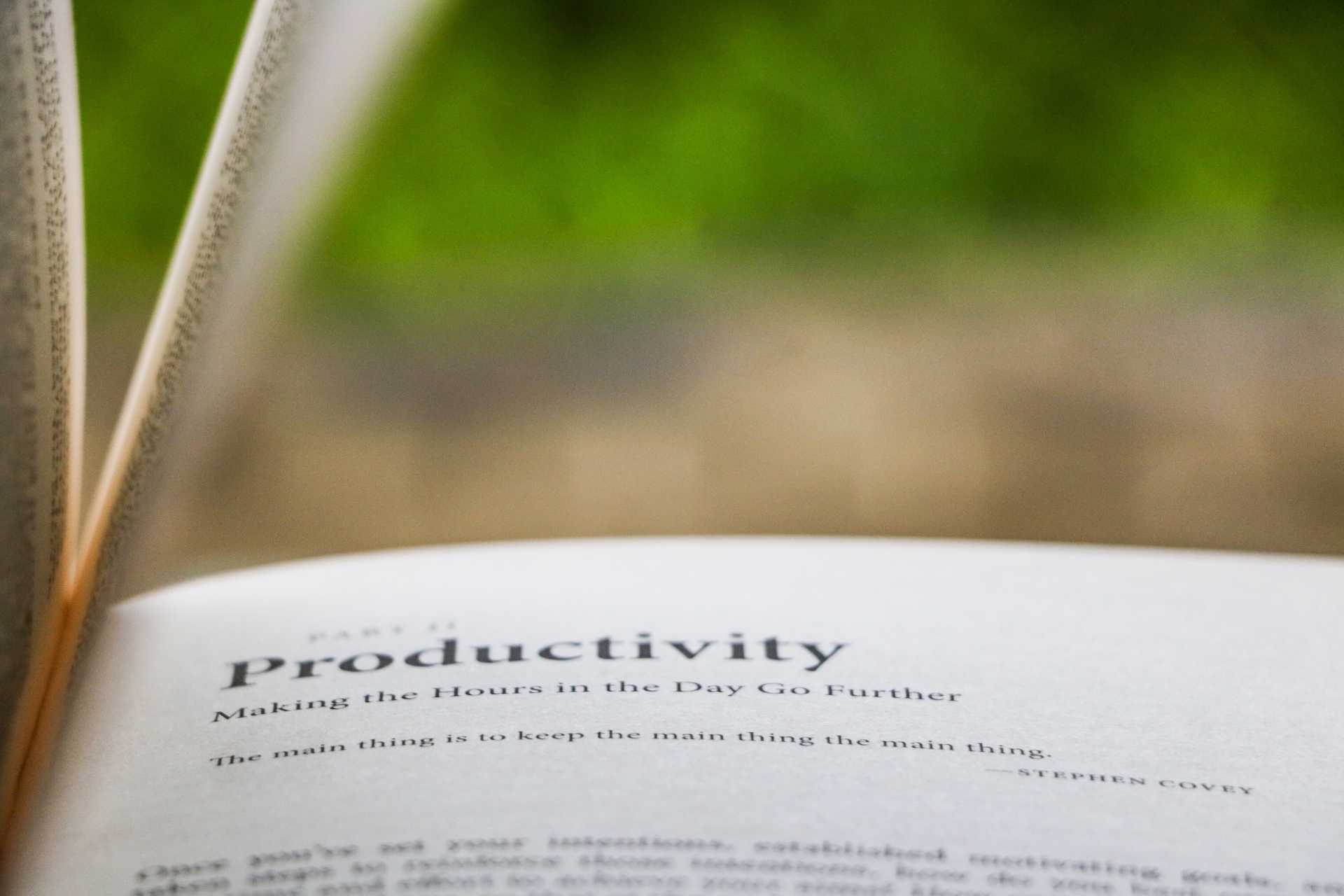 For example, some Microsoft employees cite work-life balance and concentration time as reasons for going to the office. Others, on the other hand, cite these as arguments for working from home.
Reconciling teamwork and individual work
As a general rule, remote work is ideal for individual productivity and routine tasks. Whereas tasks that depend on other people and creative tasks, such as brainstorming and problem solving, are where face-to-face collaboration thrives.
A key aspect of making hybrid work productive is to find a compromise between individual working styles and the needs of the team. One way to do this is to make team agreements so that colleagues in each group define how they want to work under the hybrid model.
Teams can set days off from meetings or schedule regular in-person team meetings. To prevent one person's flexible working hours from becoming another person's after-hours message, managers can set rules around the times of day that responses are expected.
As we continue to investigate the keys to making hybrid work as efficient as possible, the differences we find in telework productivity must be taken into account. The new reality demands that it is no longer defined simply by hours and days spent on a given task, but must include individual preferences and creative thinking.
We must prioritise and invest in our wellbeing so that we can maximise efficiency and effectiveness and leverage technology tools to achieve our professional and personal goals. It may take some time to recalibrate, but we must know that taking care of ourselves is essential to being productive.
Sources: