In the age of hyperconnectivity, paradoxically, feelings of loneliness are growing. According to a recent report, 11% of participants suffer from severe loneliness. This percentage has doubled since the outbreak of the pandemic. We often think that loneliness only affects older people, and that it means being alone. The evidence tells us that neither is necessarily true.
What will I read in this article?
Being surrounded by people, but feeling alone
The same report published by the José María Martín Patino Chair of Encounter Culture at the Comillas Pontifical University reveals that it is precisely young people who have felt more lonely. While 18% of participants aged between 30 and 60 and 14.7% of those over 60 report feeling lonely, in the case of those under 30 the percentage rises to 31%.
"31% of people under 30 feel lonely"
Secondly, loneliness can occur, counter-intuitively, when surrounded by people. Some evidence, such as Georg Simmel's classic work, The Metropolis and Mental Life, suggests that there's more chance of feeling lonely in a city like New York than in a town of 300 inhabitants. The anonymity, the rush, leads to urban indifference, and urban indifference leads to loneliness.
Loneliness, which is not yet clear whether it is a feeling, a sensory process, or a mental representation, is at least a manifestation that some form of our life is unsatisfying (Wright & Silard, 2021).
There's dissatisfaction in the way we relate to each other. Therefore, it doesn't necessarily imply a lack of relationships, but rather that these relationships can make us feel lonely. In this sense, the actor Robin Williams said: "I thought the worst thing in life was to end up alone. It wasn't. The worst thing in life is to end up with people who make you feel lonely".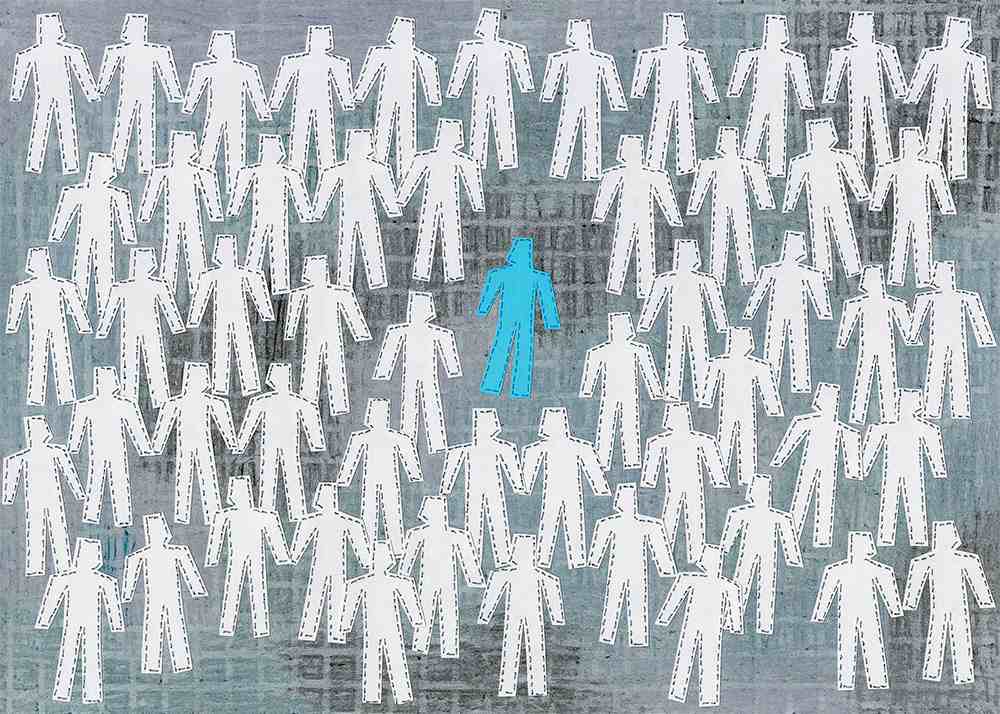 "It's more likely to be lonely in a city like New York than in a town of 300 people"
The Ministry of Loneliness
In the face of sadly growing data, however, loneliness remains stigmatised, trivialised and ignored. Two governments, nevertheless, have been willing to put a thread to the needle on this issue: Theresa May's British government in 2018, creating the first Ministry of Loneliness, and more recently Japan, which followed their footsteps and created it in February 2021.
According to the UK government, 9 million Britons may be suffering from high levels of loneliness, and 200,000 people may go a month without talking to anyone. These two facts prompted the UK government to take action. The cost of loneliness can be estimated in £2.5 billion a year in the form of employee turnover, lack of productivity, illness, care needs and other consequences, costing almost £10,000 per person per year.
In the case of Japan, the main reason for the creation of a Ministry of Loneliness has been the increase in suicides.
According to Minister Tesushi Sakamoto, loneliness is the new scourge of the 21st century, claiming that social ties have weakened in Japan and are now more lethal than COVID- 19 .
In both cases, both governments are clear that for a healthy society, it's vital for its citizens to have quality relationships. Therefore, the focus of their policy is to increase relational quality. And here, work is of central importance. Work can help workers address loneliness and build social connections.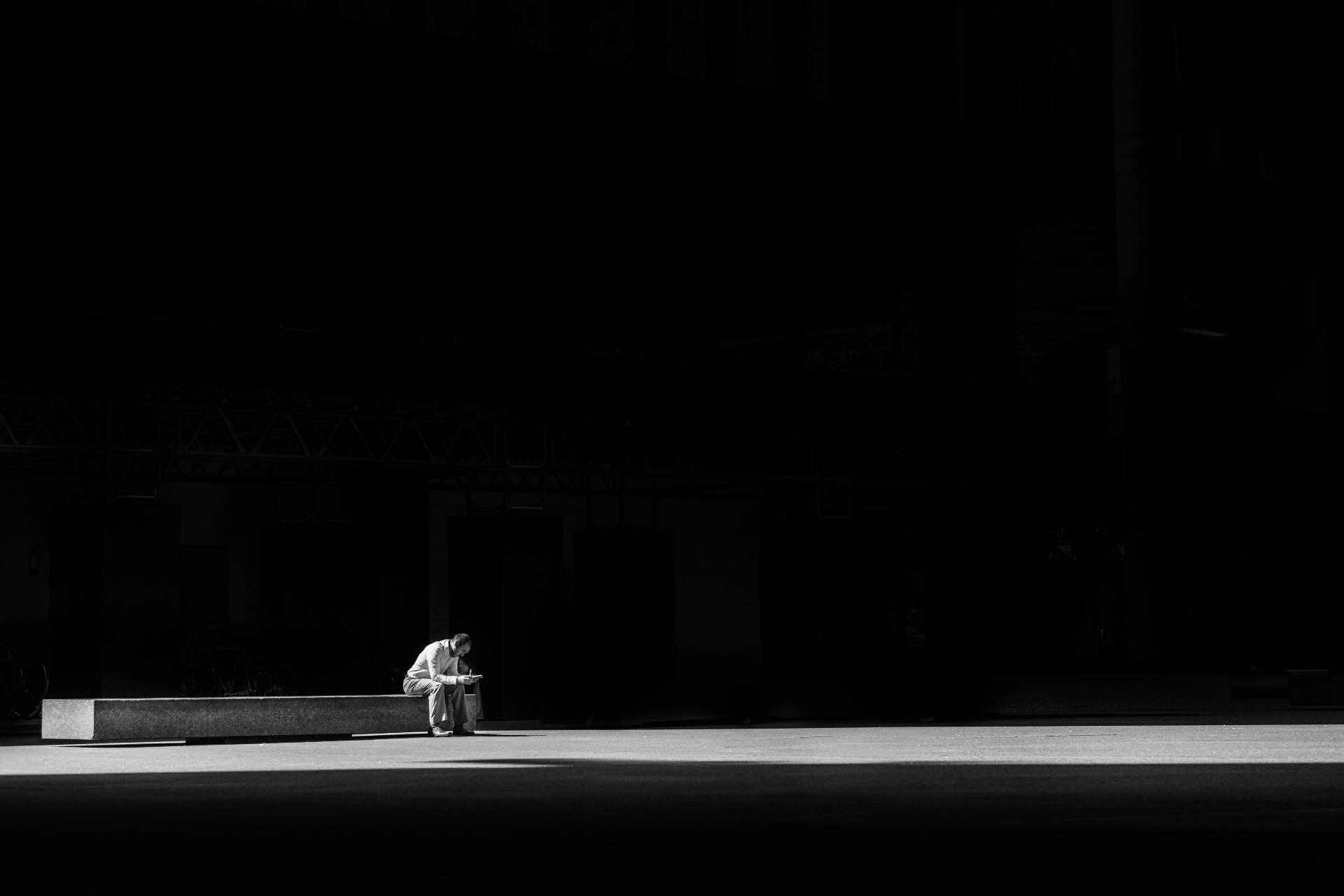 "For a healthy society, it is vital for its citizens to have quality relationships"
The effects of loneliness at work
It's true that having a job reduces the risk of loneliness, but according to the UK government report, it is not a sufficient guarantee, as there's a three-way relationship between work and loneliness:
1) Non-work-related feelings of loneliness can occur at work.
2) Conditions at work can increase feelings of loneliness.
3) The impact of work, such as stress or long working hours, may invite us to isolate ourselves from others.
So, there's a new need to foster social connections at work. How can companies help employees address loneliness and build social connections?
Following some of the suggestions of the Employers and Loneliness report, and summarising its contribution, we could highlight three main areas with concrete measures
A) Culture and infrastructure
* Incorporate connections with others as a corporate value. Values such as competitiveness among peers lead to an increase in loneliness; values such as cooperation, on the other hand, help to minimize it.
* Identify how employees would like to connect with each other. Surveys, as well as qualitative studies, are needed to find out how to foster better connections.
* Accompanying transitions. Evidence suggests that a risk factor for loneliness is "transitions", e.g. to a promotion, another department or a new company, as there's a higher risk of feeling lonely. Therefore, it's also essential to think about how organisations accompany during such transitions.
* Identify a "champion". The report proposes that there should be a person in the company who is a point of reference on this issue, who encourages reflection, designs programmes and initiatives and promotes dialogue on an issue that, culturally, tends to be kept quiet
B) Management
* Make loneliness management a part of executive management. It would be good for managers to be trained in this regard and to know how to foster increased connection with the people in their team, and to have the ability to talk about loneliness when necessary.
* Facilitate support to manage difficult conversations. It's never easy to talk about a subject as intimate as feeling alone. Managers can encourage conversations with privacy, total confidentiality, and above all, with their time.
* Show where the sources of support are. The manager can also be a conduit and inform where his or her employees can find the necessary support, if not themselves.
C) In the dynamics of the work itself
* Create space and time opportunities for connection. It's essential to look for new meeting spaces, especially in the face of the irruption of remote work and hot-desk It would be good to encourage weekly or monthly physical meetings. Time and space are the ingredients of relational quality.
* Facilitate a network for those working remotely. For those who work in a more isolated way, it's crucial to acknowledge their remote work, and to create a support network with people to rely on in the organisation.
If loneliness is one of the great scourges of the 21st century, all social actors must do their part. Shall we join in?
References
Holt-Lunstad, J. (2018). Fostering social connection in the workplace. American Journal of Health Promotion, 32(5), 1307–1312. https://doi.org/10.1177/0890117118776735a
Wright, S., & Silard, A. (2021). Unravelling the antecedents of loneliness in the workplace. Human Relations, 74(7), 1060–1081. https://doi.org/10.1177/0018726720906013